This post is a pictorial essay of a wonderful trip to Ely, NV with my good friend Luis. About a year ago, after Luis retired, he told me of his desire to learn how to fly fish. We had frequented Cold Creek Pond as a starting place for him, and as he gained some experience there I began to set my sights on getting him on Comins Lake near Ely, NV. While the fishing was just "OK" for Comins standards, Luis's delight to see and explore these parts of Nevada's Great Basin was the best part of the trip. His infectious enthusiasm was punctuated with all sorts of observations and inquiries. I explained and answered everything to the best of my abilities. I enjoyed being a tour guide for Luis. I have great affection for Nevada, for its statuesque mountain ranges, spacious valleys, and folksy frontier towns, so I relished sharing whatever I knew.
On this trip we took US93 to US318 as a direct route to Ely. Our return route was down US93 the whole way. This circuitous route circumnavigated the Egan and Schell Creek ranges, and it allowed me to introduce Luis to the Snake Mountain Range that is the home of the Great Basin National Park. He also got the "nickel tour" of the Pioche, Panaca, and Caliente towns. Nevada is amazing!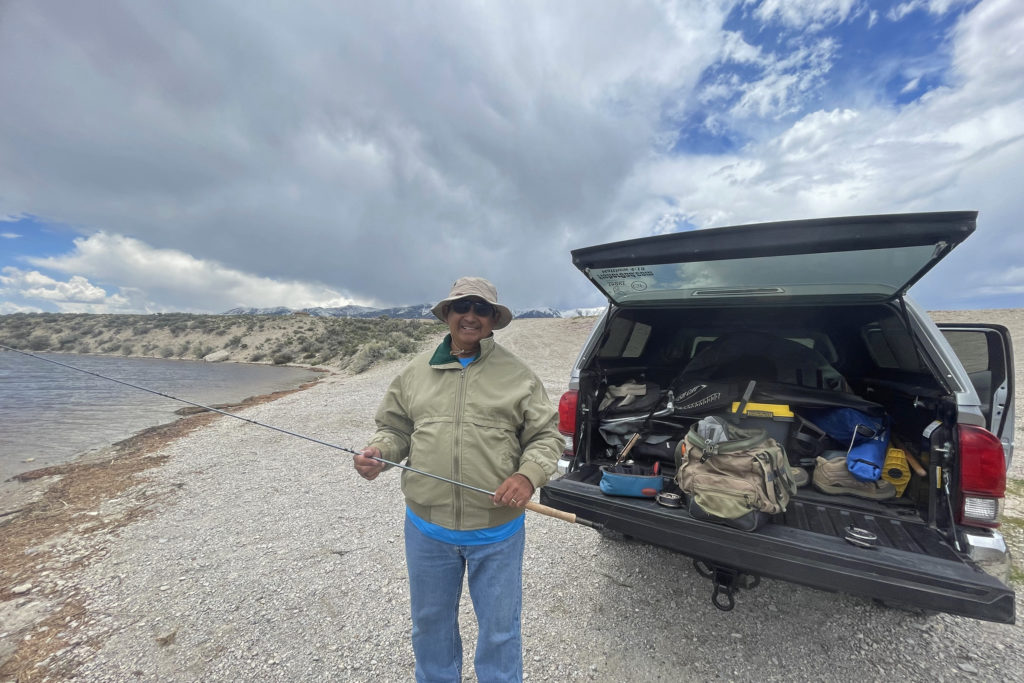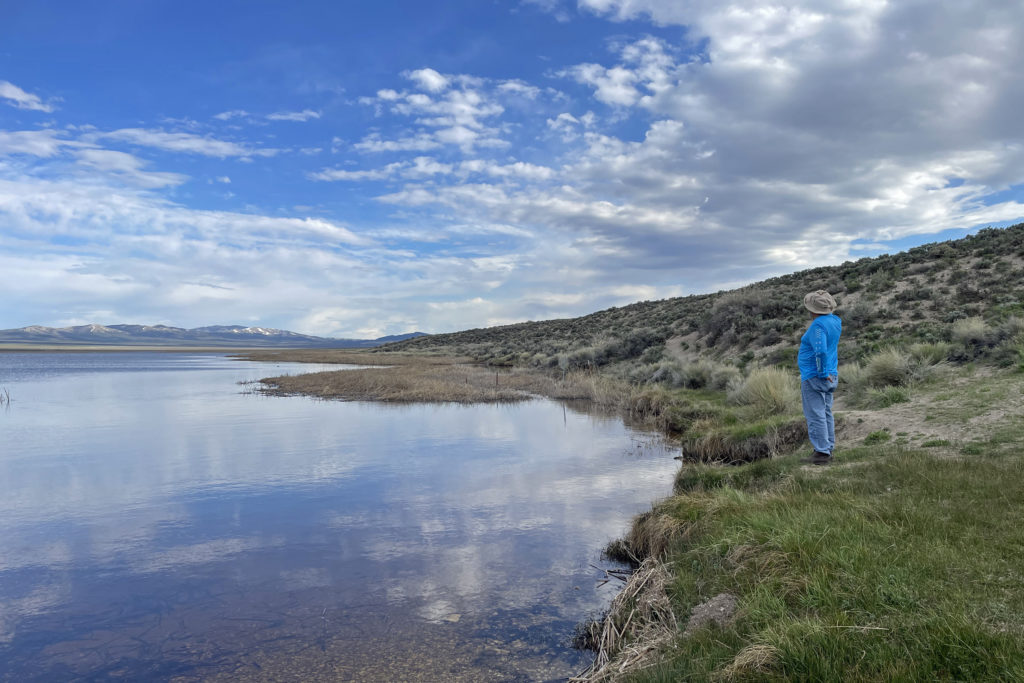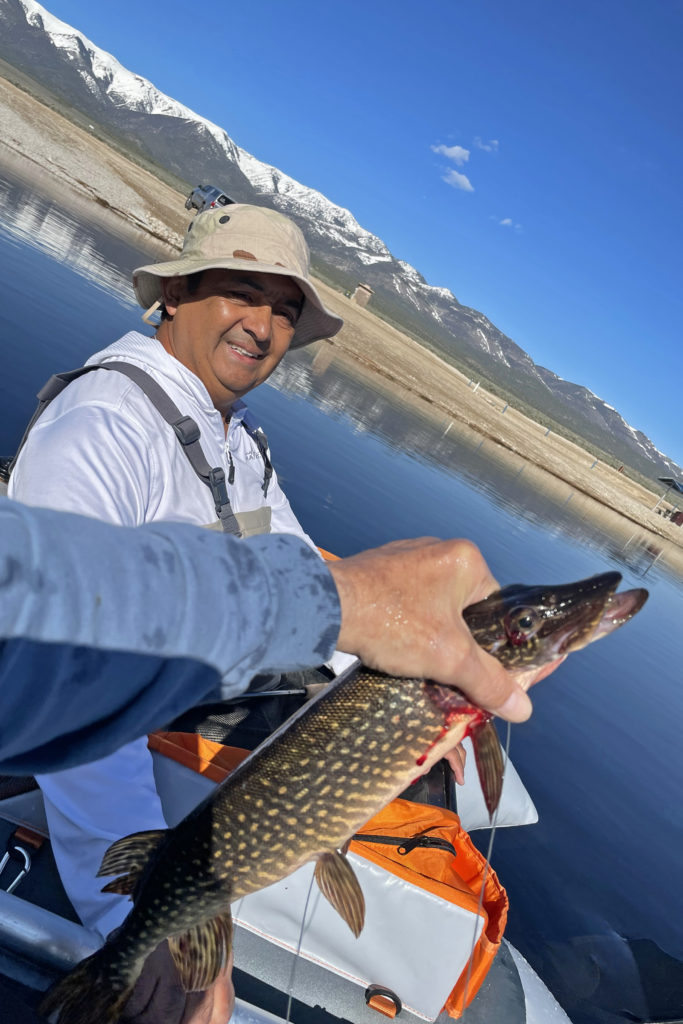 Luis and I met over 20 years ago, perhaps over 25 years. We met through a Promise Keepers (PK) group. We attended a couple of national PK events, but we really developed our personal friendship and fellowship with each other and our other brothers through breakfast meetings every other Saturday. Luis brought a perspective into our men's group that is often taken for granted by native born United States citizens. Luis and his family legally emigrated to the U.S. over 43 years ago. His family fled El Salvador to escape the devastating Salvadoran Civil War in the 1980s. Not only did his family find peace and safety in the U.S., but they also accessed the bounty of opportunities that the U.S. provided as compared to every other nation in the world. Luis learned the orthotics and prosthetics craft, and eventually became a part owner of a series of local orthotics and prosthetics providers. Luis sees the U.S. from the perspective that he and his family escaped real oppression and succeeded in carving out careers and making a difference in their adopted U.S.
Luis also sees the U.S. as a Christian nation. Perhaps not as fervent as it was when he first arrived, but he still believes no matter what happens in the U.S. political scene, our Lord and Savior has prepared a place for us, a place where there will be no more death, mourning, crying, or pain. Amen to that my brother Luis, Amen to that.