The process of transferring your hobby or interest to another can be a tricky endeavor. It becomes more challenging when the other person is a family member. Some parents hope their children follow in their footsteps. Sometimes those footsteps involve career choices. Other times it could be hobbies and recreational interests. The closeness of family often results in members opting to participate in the hobby of another simply to experience the togetherness rather than any real interest in the activity. I don't view that as a bad thing, choosing to participate just so you can be with your loved one. I sometimes hear stories of parents and children sharing deep affection for hobbies, and even career interests. My experience indicates those shared interests are rarer than most might think. Nonetheless, I believe family members that compromise on these joint activities tend to develop tighter bonds.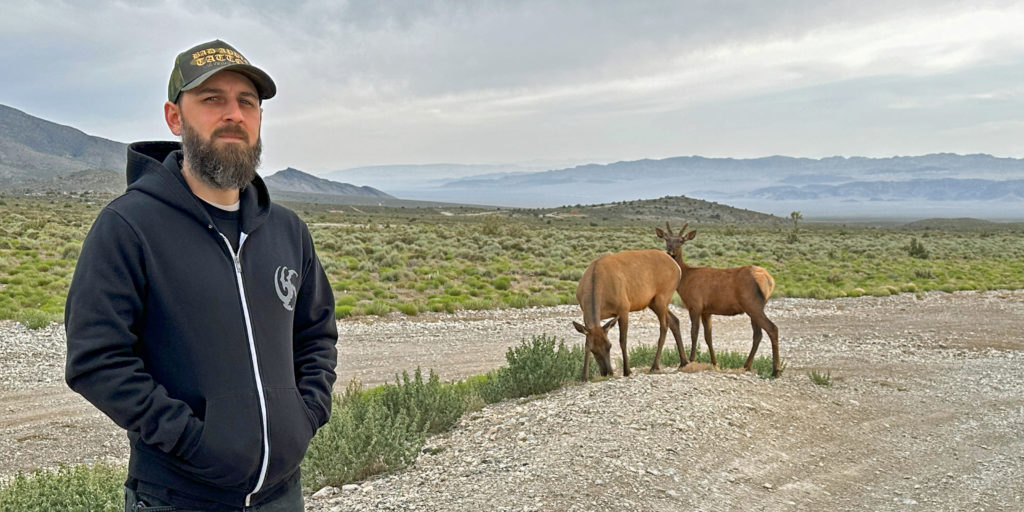 I remember encouraging my sons to go on hikes and camping trips with me. When I was in my 3os, I was certain they would experience the same curious exuberance for the the Great Outdoors as I did. Never mind they might be too young to keep up, or too immature to manage their fear of the unknown. They likely came along only because they wanted to be with their dad. On the other hand, dad learned to coach little league baseball only because my sons wanted to play that sport (I admit my low appreciation for baseball grew as I spent that cherished time with my sons). I also attended one or two punk rock concerts and skateboard contests because I wanted to support my sons and learn about their passions and interests. These attempts to share, learn, and support each other's interest is what friends and family do to help stay connected.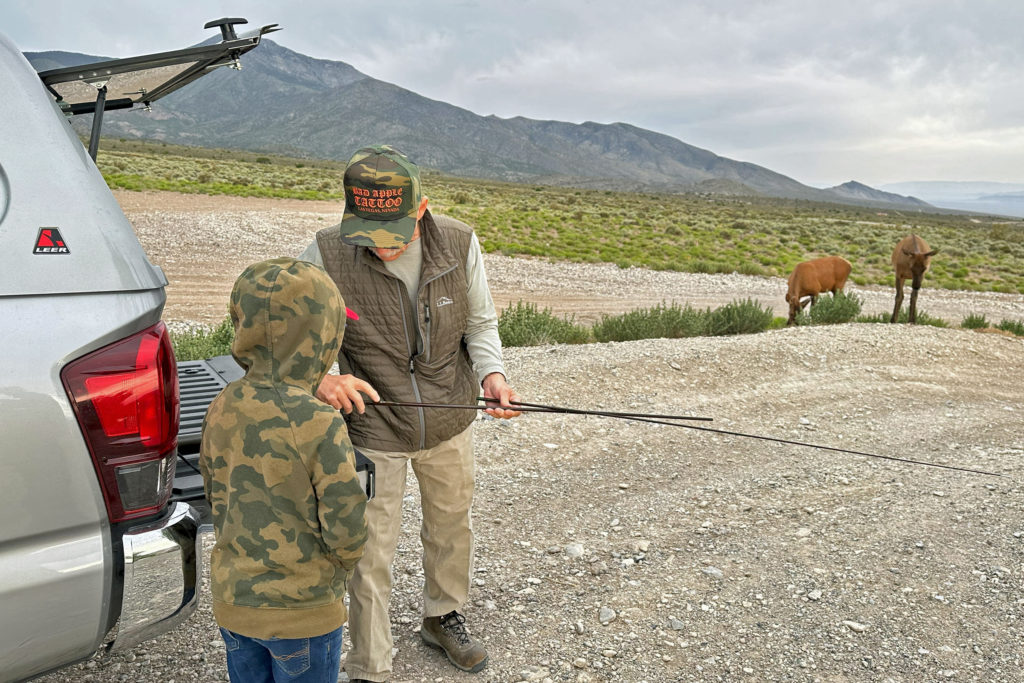 Growing up without a dad, I took on the hobbies and interests of my two older brothers. One brother was a highly recognized high school athlete, and the other was a woodsman (i.e., a person accustomed to life in the woods and skilled in the arts of the woods, such as hunting, fishing, or trapping). As I entered puberty my athletic brother attempted to develop me into his image, which I did not resist as it helped me become a "big boy" on campus in the eyes of both my girl and boy classmates. But it soon became apparent that athletics was not my calling. As I hit my mid-teens through my college years, my other brother introduced me to the quiet, reflective life in the mountains pursuing wild game and fish. I eventually grew weary of the hunting, particularly the killing and cleaning parts. "Catch and release" as a fish conservation method was introduced in the 1950s, but my brother was a slow learner, or perhaps he just loved to eat wild game as much as our father did back in New Hampshire. As for me, catch and release was a perfect way to enjoy angling with a fly while still releasing the fish to enhance the future fisheries.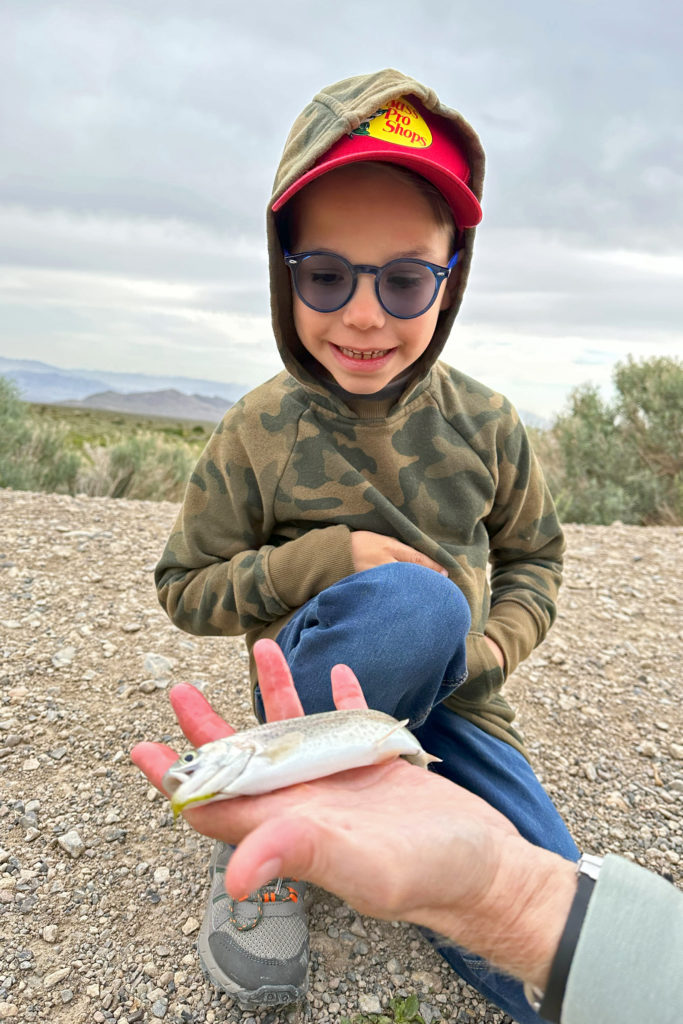 Almost exactly two years ago, two of my sons and I took my eldest grandson camping in Cave Lake State Park. I think his dad felt 5 years was the right age to introduce him to camping and fishing. In advance of this trip, his dad bought him a Bass Pro Shop toy casting rod which I erroneously assumed would not be useful for fishing. So my plan at that time was to spend no more than 30 minutes fishing because we had other activities on our trip agenda. If I hooked something I would hand the rod to Atlas and let him real in the fish. But, truth be told, I could not get a hit let alone hook a fish… even FisherDad has tough days.
My plan for this cold creek trip was similar to the Cave Lake trip from two years ago. But after observing that my grandson could cast that fish weight about 30 feet, I decided to reconsider it more closely. I realized a tippet could be attached to the fish weight with a size 16 wet fly tied on the end. And within three or four casts, before my son or I were set up to fish, my grandson hooked and landed his First Fish, a Rainbow trout. We could not have scripted the event any better.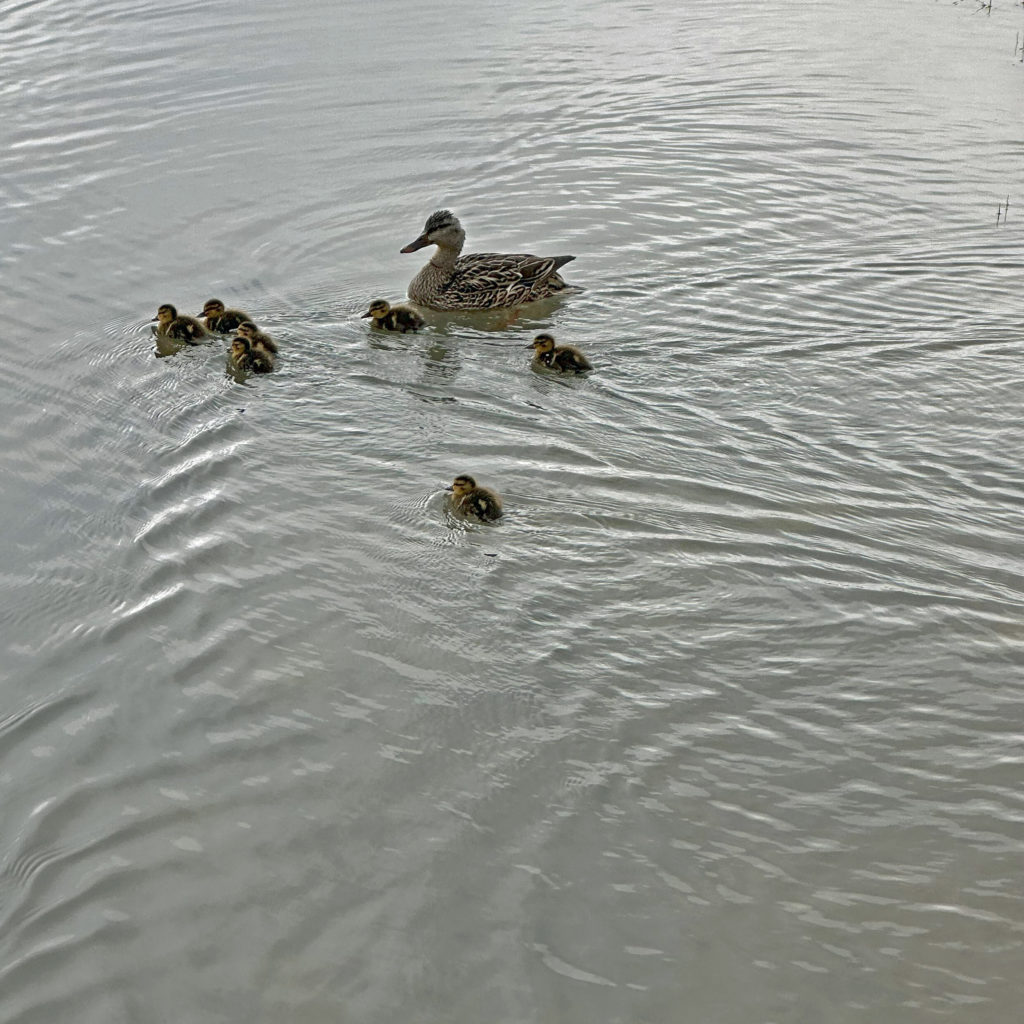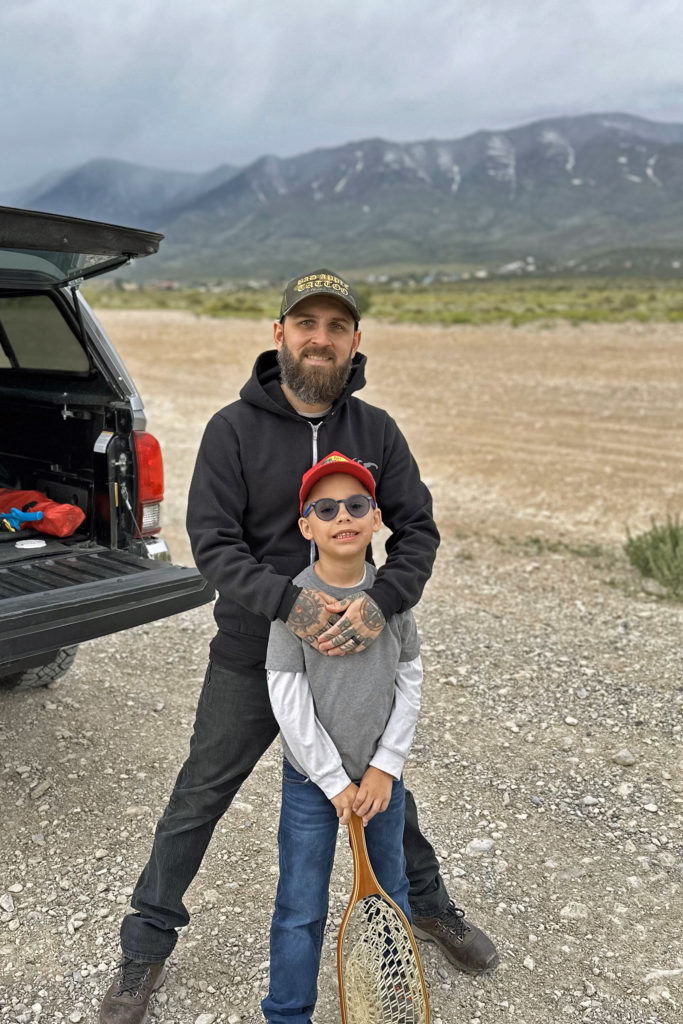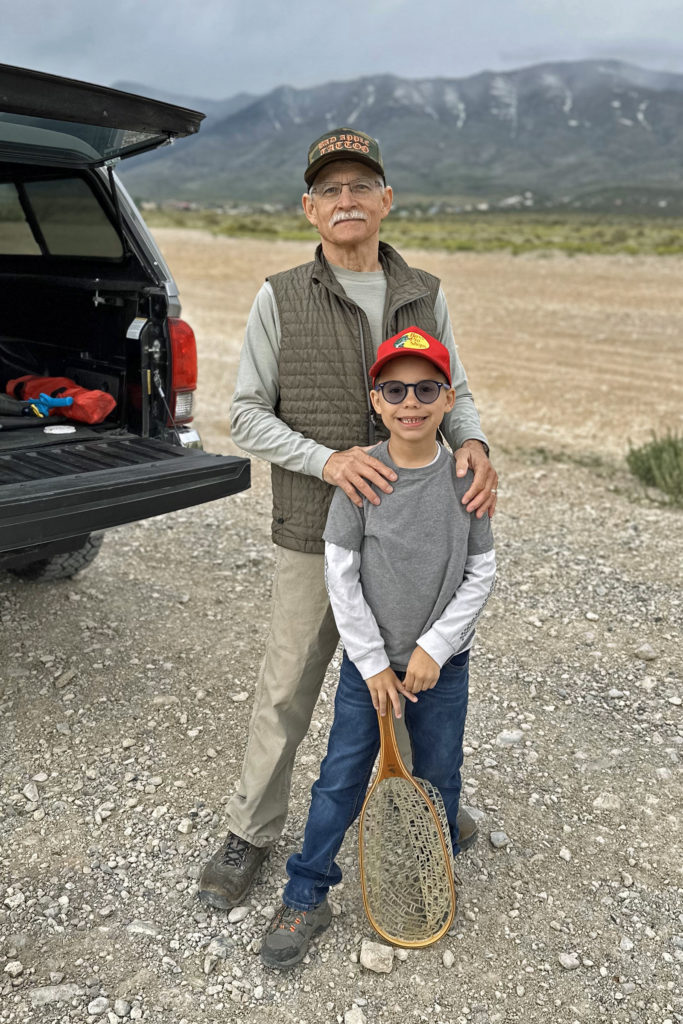 Our world stage is pretty tumultuous today. So much out there causing fear and anxiety. It is a rough time to be parenting children amidst wars and threats of wars, financial and economic difficulties, and the new "wokeness" that seems extremely contrary to everything I know to be true. That is why I am so thankful for my Lord's presence in my life, for the Truth found in the Word, and for the Great Outdoors He provided for our use and pleasure. I pray that my grandson will be able to find the same peace as I have.