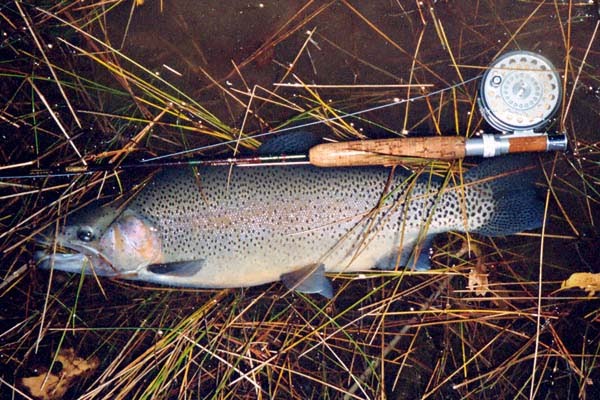 "John in LV" recently posted a comment regarding fly fishing gear for someone who wants to get started, or even get back into, fly fishing for trout (bass, too, readily take flies as I previously wrote about on Haymeadow and Cold Springs reservoirs). Other readers appear to have posted comments on other blogs that seemed to skirt around their interest in learning to fly fish. So I decided that I would give it a try. Although I have my specific preferences and prejudices, I've done my best to describe what I think would be a good outfit for a beginning fly fisherman.
For many of us in our 50s and 60s, getting into fly fishing in preparation of our retirement could be very good. Not only can it provide a little exercise for us, it lifts our spirits and can be a source of great pleasure and accomplishment. Fly fishing is not something you can pick up quickly, but with perseverance and practice you can become skilled enough to catch a good number of trout. Be careful, as that could become the beginning of the end, as you succumb to the lure and lore of fly fishing. As for me, I find great satisfaction in the outdoors, always have. There's something about the "wildness" that stirs in a man's soul. God made us that way and I don't feel apologetic about it. Fly fishing is a gentle way to unleash that "wild at heart" penchant many men have. Unfortunately I have discovered that I am not immune to the aging process, so I am mindful of that as I approach retirement myself and continue to pursue my fly fishing passion.
To begin we must first decide where and what we are fishing. I assume if you're reading this blog you are interested in trout fishing. We don't have any significant rivers near southern Nevada (other than the Colorado), so most creek fishing can be done from shore or in calf deep water that is pretty timid. As we age, walking a creek bank and crouching to minimize spooking wild trout can get tiring. I guess we just have to go slower for shorter periods of time as we age… no shame in that. Contrast that with lake/reservoir/pond fishing and we're still left standing and strolling along the bank where it is accessible. Places like our urban ponds, Cave Lake, Illipah, Pine Valley, and Fish Lake National Forest are all easily accessible from the shore. You could even bring along a folding chair to take a break now and then and simply sit and absorb the outdoors. I am beginning to have circulation issues with my own legs, so I'm not as inclined to be scrambling in and out of canyons like Beaver Dam State Park and hiking into remote areas like the Ruby Mountains. Consequently, I have found float tubing to be an excellent choice for lakes and reservoirs.
Before we start I will need to define some fly-fishing terms so that the jargon I'm about to spew forth makes some sense:
Fly Fishing – the art of casting a weighted line but an unweighted leader and lure such that the lure appeals to fish as a natural food source.
Fly Rod – a particular type of fishing rod that comes in varying lengths (typically 6 to 9 feet in length, but special fly rods can be as long as 15 feet) designed to cast varying fly line weights (typically 2 to 12-weight lines).
Fly Line – a typically 90-foot line that acts as a weight and thus can be cast in arcs and loops pulling the leader and fly behind it; line weights designate their ability to carry different size flies, and it is imperative to match the line weight to the fly rod weight (i.e., 2-weight to 12-weight fly lines); trout line weights are typically 2 to 6 weights whereas bass line weights are typically 6 to 8 weights.
Floating/Sinking Fly Line – the ability of a line to float or sink in the water regardless of its line weight; sinking lines have varying sinking rates from slow to fast; combo lines are available where the first 6 to 25 feet sink but the remaining line floats.
Weight Forward vs. Double Taper Fly Lines – weight forward (WF) lines have slender running line that facilitate shooting line for longer casts, whereas double-taper (DT) lines are thought to be more delicate in presenting the fly and have the added feature of reversing it on the fly reel which prolongs the line's useful life.
Fly Line Designations – a way of naming fly lines so you can easily match them to your fly rod weight and fishing strategy, e.g., a double-taper floating line for a 5-weight fly rod would be labeled DT-5-F.
Line Backing – a very thin, usually 20lb test Dacron line that attaches between the fly reel and fly line to add length to the reel's ability to give out line on a large, fast running fish, especially important with salmon and salt-water fly fishing.
Fly Reel – a reel designed to both store the fly line and backing as well as retrieve line cast or stripped from the reel; comes with varying drag or brake mechanisms to slow the reel spin when a large fish is swimming away from you.
Leader – the nylon or fluorocarbon line that connects the fly line to the fly ranging in lengths from 6 to 12 feet; it is tapered from a butt section of about 20 pound or higher test to a tippet section of 2-to-6-pound test; often referred to as the terminal end of the line.
Tippet – the last three feet or so at the end of the leader; this is the most delicate portion of your line and is usually described in "x" sizes as follows (7x to 3x being the typical range of sizes for trout).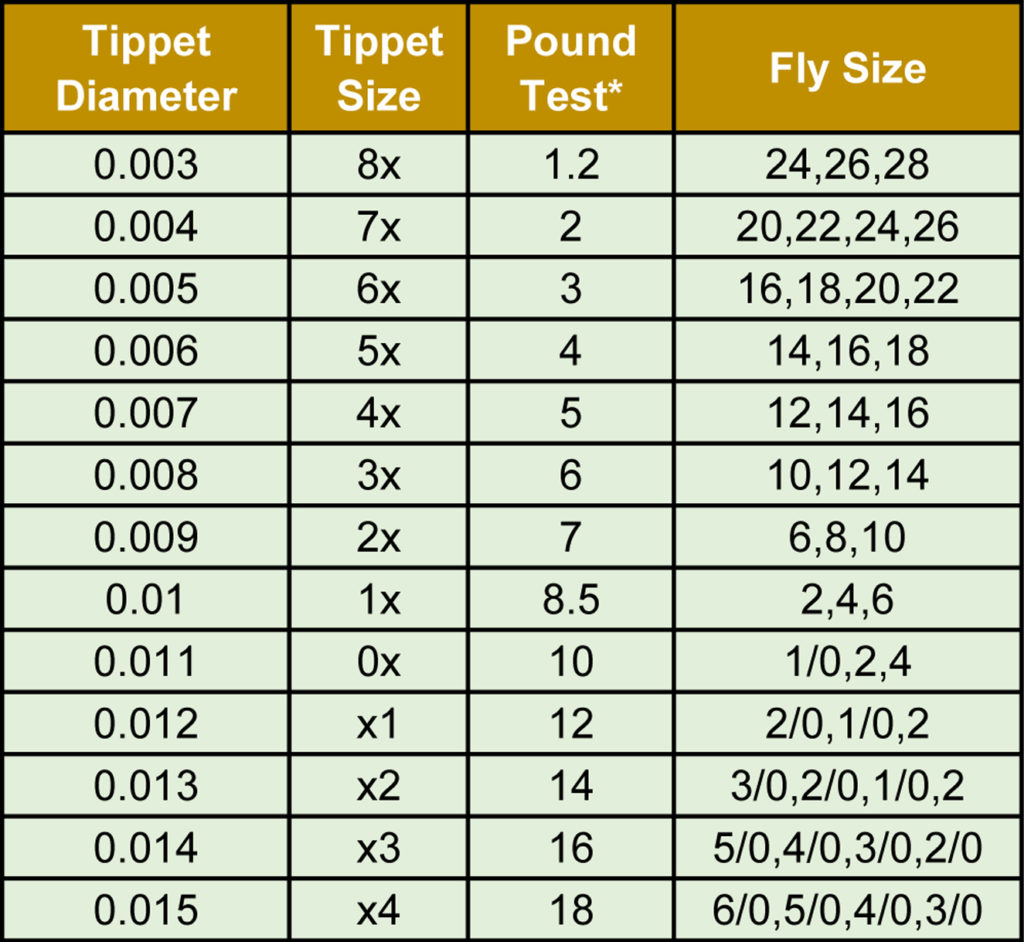 Fly – the fly fisherman's equivalent of bait or lure; usually a single barbed hook in sizes 22 to 2 (larger number being the smallest of hooks) with feathers, fur, tinsel, and other materials tied on the hook to resemble all manner of aquatic life that fish eat, including insects, crustaceans, and baitfish; note that the larger the fly you intend to fish, the heavier the fly line and rod weight (fly tackle needs to be weight matched).
I realize this terminology seems intimidating, but it is greatly simplified if you stick to a narrow band of game fish, like trout or bass. Ok, now on to a beginner's fly fishing gear list for trout and bass.
I must first confess that I can be a gear hound… having fly fished for about 35 years I have accumulated much stuff. I'll do my best to keep this simple. My very first suggestion is to buy a fly casting training tool before you do anything else. Try the Echo Micro Practice Rod at Feather-Craft Fly Fishing.
If you spend $37 on this practice tool but never get the hang of casting it, you might want to think twice before spending ten times that amount of money only to discover that fly casting just isn't your cup of tea. Either that or ask a fly fishing friend to loan you a fly rod, some casting advice, and thirty minutes of time to teach you the fundamentals of fly casting. Joan Wulff's DVD titled "Dynamics of Fly Casting" would also be a good investment to go with the Echo practice rod.
Regarding fly fishing stores, there is only one decent fly shop in Clark County and that's the White River Fly Shop in the Bass Pro Shop located in the Silverton Hotel Casino. While I have purchased flies from that shop, I think it's a little pricey for retirees on a budget. I suggest Cabela's catalog orders as a good substitute, and to make this "beginner's outfit list" easier I'll try to only reference items from their 2009 Fly-Fishing Catalog (yes, like everything else, Cabela's has a special catalog for fly fishing). You can find everything you will need in that online Cabela's catalog.
I would start with the "Cabela's Three Forks/Prestige Plus Fly Combo with Fly Line" which will run you about $80. I would select a 5-weight line; it's a good all around line. As to rod length, that depends. If you were solely going to fish lakes and reservoirs I'd select the 8.5 or 9 foot five-weight rods (I prefer the 2-piece rods as they are easier to assemble and might have better casting action than the multi-piece rods, but you can't beat the 4-piece rods for traveling on an airplane). If you might fish creeks as well (like Mammoth Creek) I'd suggest an 8-footer… it can handle the small creeks as well as larger lakes. If you were fishing creeks exclusively I'd be more inclined toward a 7.5 foot four-weight rod. In fact, if you knew you were going to stick with the fly fishing I'd buy the combo as a 9-foot, 5-weight ($80), but then add to it the 7.5-foot 4-weight "Cabela's Traditional II" rod only ($100) because the Three Forks doesn't offer a 7.5-foot 4-weight rod, and the "Three Forks" 3-weight will be too light in breezy conditions and unable to cast small streamers and woolly buggers. If you add the 4-weight to the combo you will need to buy two or three extra spools for the "Cabela's Prestige" fly reel ($25 ea.)… but be sure you order the right size spool to match the combo reel. You can put a 4-weight line on a larger spool, but you can't put a 5-weight line on a smaller spool (the line weight is directly relational to the diameter of the line, hence heavier weighted lines take up more spool volume).
Rod and reel in hand, now we need to put lines on the spools. The Cabela's "Three Forks Combo" comes with a 5-weight floating line, backing, and tapered leader. As to the extra spools, manufacturers always recommend "line backing" first for several reasons: (1) the average line length is about 90 feet (30 yards) so a large (4 or 5 lbs) fish could easily deplete your line; backing adds length to your line while taking up very little volume, and (2) the extra volume the backing does take up will result in a faster retrieval rate and slightly less line coiling tendencies. For a beginner you can forget the backing; it can easily be added later if you feel the need. As to fly lines, I mostly fish sinking or sink-tip lines because the vast majority of the time trout feed underwater. Only during significant insect hatches will they exclusively feed on the surface. So, you're always better off to get the line down. Lines can be expensive, and they wear out. Unfortunately, a bad line can be a nightmare to handle and cast so I tend to gravitate to the more expensive lines. But, a beginner could start by trying "Cabela's Prestige sink-tip lines" ($30), but for a full sinking line (my preference) try the "Cortland 444 Classic Fly Line" ($52) with the SIII sink rate. I prefer weight forward (WF) tapers for the ease of longer casts.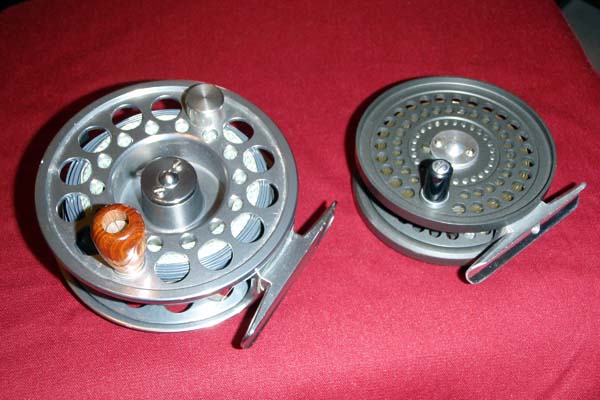 Okay, let's see, if we buy the combo only with one extra spool and a sinking line, the cash register is up to $157 so far. Now we need leaders and flies.
Cabela's offers their brand of "Prestige Fluorocarbon" leaders and tippet. You'll need the extra tippet spools to add length to the leaders as their tips get "consumed" with changing flies and break-offs from fish and snags. I prefer size 6x for trout fishing (a 3.5lb test tippet). You'll need three or so of their 2-pack leaders ($14 ea.). I prefer the 9-foot length, but you can buy other brands at a 7.5-foot length which might be easier for a beginner to cast. Whatever weight size leader you buy (6x, 5x, or 4x), you'll need a matching size tippet spool for mending shortened leaders (remember, as the leader shortens its terminal end diameter increases making it more visible to the trout). Adding tippet length to your leader requires the blood or surgeon knot. A "Prestige Fluorocarbon" 30-foot tippet spool will run you $9. You'll need to have connection loops on your lines in order to be able to quickly change leaders on the lines. Some new lines come with their own loops. If yours don't, you'll need to create one by using 20lb test leader material. You tie a perfection loop on one end, and then three inches toward the other end you attach it with a nail knot to the tip of the line (if using a WF line, be sure you have the correct tip). The Prestige Leaders already have a perfection loop on their butt sections so you'll be ready to swap out leaders quickly. Try this Orvis Fly Fishing Knots page if you need help with knot tying.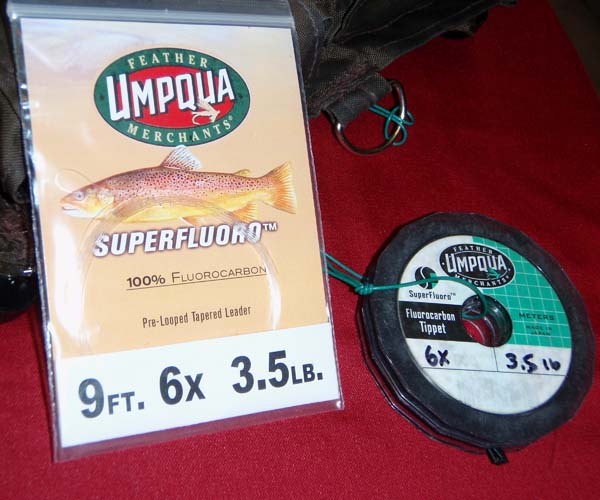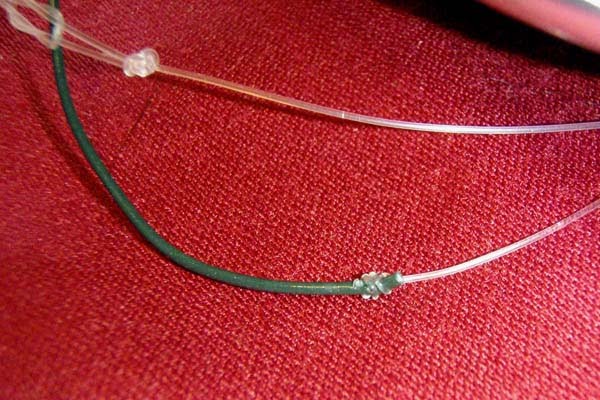 Let's see. If we buy three leader packs and one matching tippet spool that'll come to $51, so now we're up to $208, plus tax and shipping. Now we need flies. For most of the trout I have pursued in this blog I prefer small nymphs on size 16 and 14 hooks. I especially like them on the small creeks. Often when on reservoirs looking for trout of fourteen inches and over I prefer woolly buggers over streamers because they just seem to be more productive on average. I prefer shades of green or brown for the woolly buggers, but in murky water I'll swap to black to gain visibility. Flies generally run about $1 each, plus or minus depending upon hook size and complexity. To start fishing lakes and reservoirs try "Denny Rickard's 44-Piece Lake Fly" assortment on Cabela's web site ($60). If you're into stream fishing try "30-Piece Hare's Ear Fly Assortment" or "36-Piece Baetis Cycle Top to Bottom Fly Assortment", but both will work on still water very well. One or two of these assortments would be a very good start, but will set you back $50 to $100. Alternatively you can buy individual fly patterns in sets of two or three. Unlike nymphs and woolly buggers, dry flies imitate insects floating on the water surface (either morphing from nymph into adult, depositing eggs, or simply spent and dying). A dry fly assortment is very nice to have, but surface fishing with a floating line can be very slow as most action is occurring under the surface. Still, having trout rise to your floating dry fly is one of the most exciting fly fishing events. I suggest a twenty to thirty fly assortment to begin with, mostly because beginners will lose lots of flies. Oh, and you'll need a fly box, for which I recommend the "Wind River Molded Foam Box" in medium or large ($14).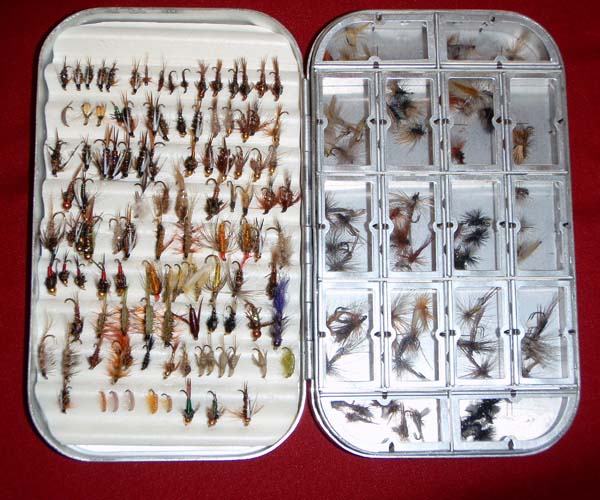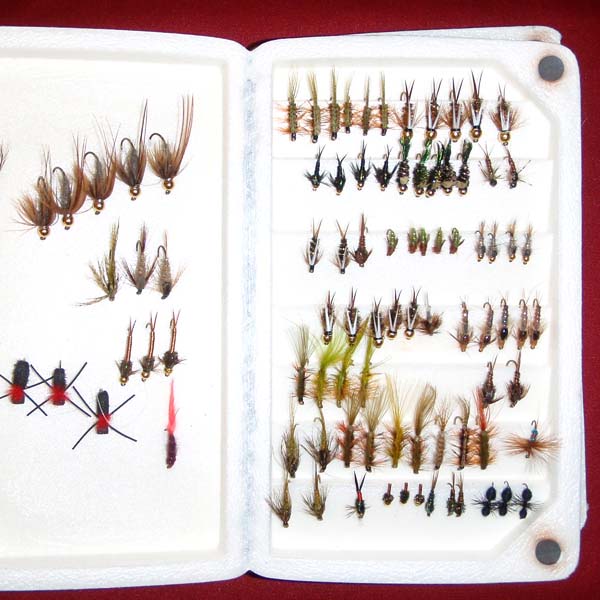 Okay, by now if you add one fly assortment to your single-rod outfit your sub-total is hovering around $275, but you are now ready to fish as long as you don't intend to wade or float the water. Start at a local urban pond, like Sunset Park in the southeast or Floyd Lamb in the northwest, but practice casting on the grass at a local school yard before you go (use a fly-less leader with a small piece of yarn tied on the tippet to resemble the fly). If you're like most of us you'll not be able to cast your first time out. This is where the Nevada Department of Wildlife or a local organization like the Las Vegas Fly Fishing Club can come in handy. Here again, I strongly suggest the Echo practice rod before investing in this level of gear.
Once you get the hang of basic casting and you're getting the fly fishing bug, you might want to invest in a cheap pair of waders. Try Cabela's "Three Forks™ 420-Denier Featherlight Chest Waders" with the boot foot ($70). The boot foot wader saves the added expense of purchasing wading boots. And if you're into floating the lakes and reservoirs for larger trout, try the "Fish Cat 4 Float Tube" ($195) which I personally use due to the efficient valve system and its foam seat which keeps everything from my calves up out of the water (chest high waders still recommended). I don't recommend circular float tubes that suspend two-thirds of your body in the water; they are uncomfortable and much less maneuverable. You'll need to add fins to your ensemble, and I highly recommend the "Caddis Kick Tube Fins" with the snap buckle as they seem to be the easiest and most efficient ($27), but Cabela's doesn't carry them. Try the Sportsman's Warehouse website.
So, this wader/float tube outfit will set you back $292, which when added to the single-rod outfit will put the grand total to around $567, plus tax and shipping. If you think that is expensive, it is. I blame Robert Redford's movie, "A River Runs Through It", for popularizing this sport which enabled manufacturers to escalate prices as demand increased. Then again, the popularity sure has produced gear innovations not previously seen prior to the 1990s. Nonetheless, the price for this beginners outfit is still way cheaper than a bass boat (smile).
I hope this encourages my fellow piscators who want to try the "art" of fly fishing. From scratch, expect to dish out about $300 to get a decent beginner's start. If you remain interested and want to advance further you can add the waders and float tube (and an extra rod or reel here and there) as you go along. Use the NDOW and Las Vegas Fly Fishing Club as sources of free instruction; it'll help minimize the frustration level and shorten your learning curve. And to feed your interest during the winter off-season and save money, too, you can advance on to tying your own flies and building your own rods. It's an outdoor hobby that can turn into a year-round passion.
Wishing you all tight lines, but more importantly satisfied souls!