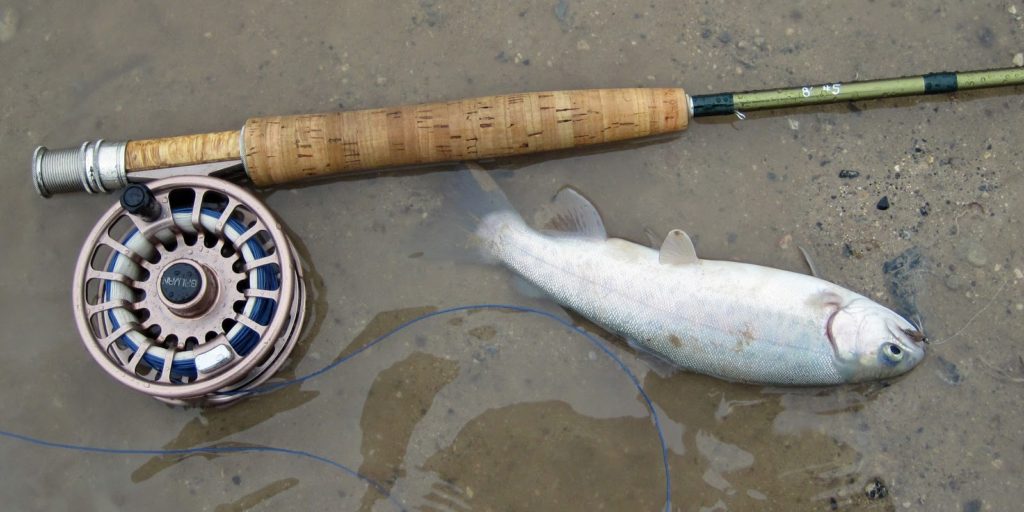 Due to warm conditions late into the fall of 2016, the stocking of Cold Creek pond was delayed until the last day of November.  Adding insult to injury, early December turned very cold, freezing over the pond sooner than expected.  My last fishing day of 2016 was the 6th of October, so I've been patiently waiting for warmer weather to melt off the ice, on Cold Creek and all my other favorite reservoirs.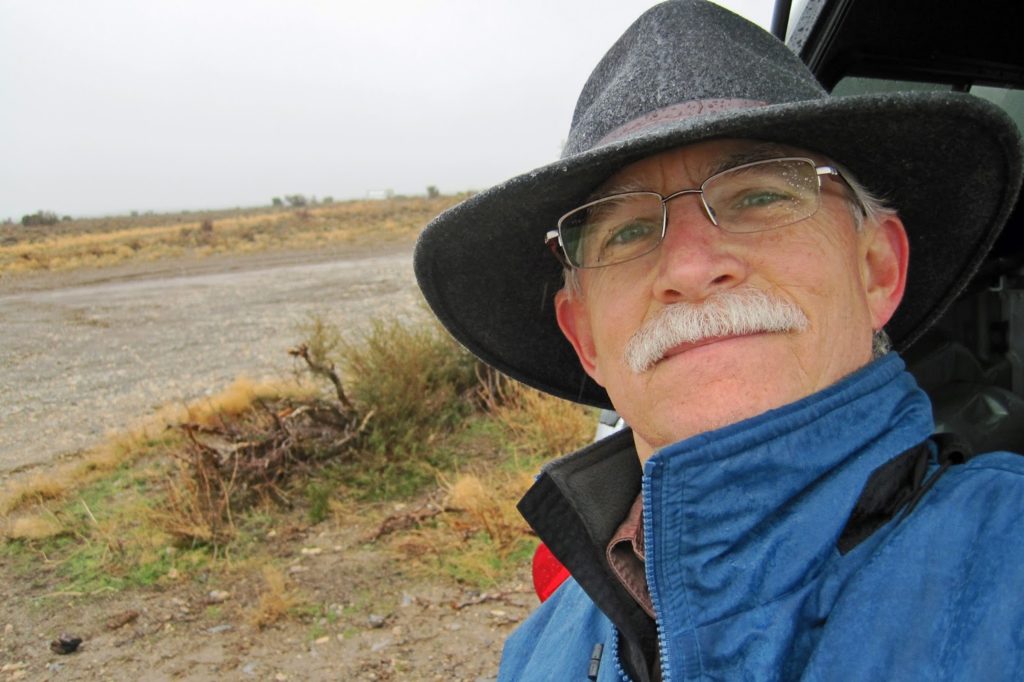 Temperatures in Vegas these last two weeks were in the 60s, and pushed 70° a few days. Then yesterday's weekly fishing report from the Nevada Department of Wildlife stated that the Wayne Kirch waters were fairly clear of ice. I decided to give Cold Creek a try even though the Spring Mountains were forecast to have rain and even snow at higher elevations.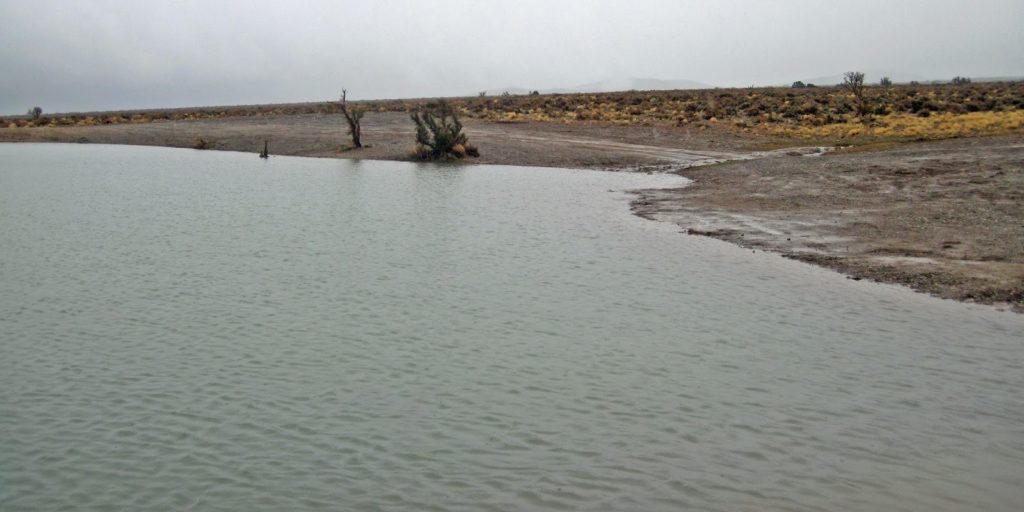 I don't mind fishing in a light rain, and I've written before that inclement weather can produce good results if you're properly dressed for it.  So after I dropped off my daughter at school I drove the 50 miles to the Cold Creek pond.  The entire mountain range, starting at 6,000 feet, was engulfed in low rain clouds.  The light rain picked up a little as I neared the pond, and it was breezy with the occasional 15-to-20 mph gust.  The temperature at Cold Creek was 38° according to the Trout Truck thermometer, so I knew the combination of rain and wind would make it feel like 25°, especially on my exposed face and fingertips (thank goodness for fingerless mittens).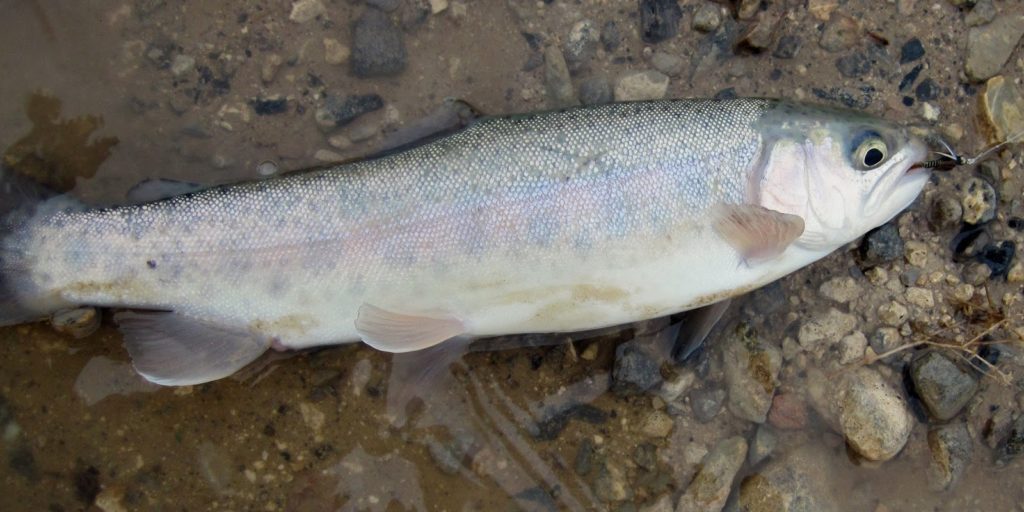 The wind was coming from the west, so casting with my back to the wind seemed like a good idea to avoid the cold, wet wind in my face and eyeglasses. I was wearing new 18-inch rubber boots from LaCrosse combined with my Cabela's rain resistant jacket and gray Stillwater wool outfitter hat to protect me. All that got wet was the back of my jeans from my knees to my butt. I must say, I got wetter than I thought I would.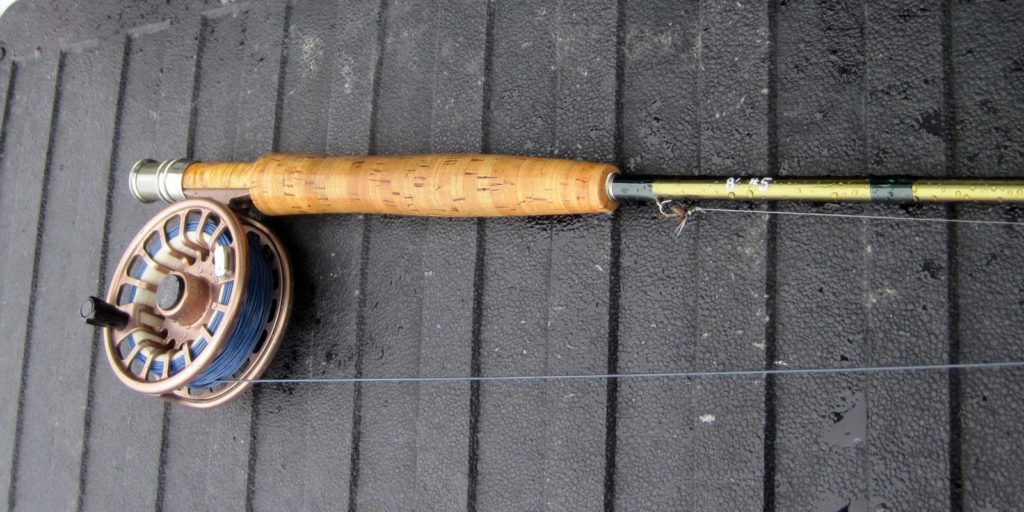 I took along my 8-foot, 5-weight fly rod. I thought I'd need the extra push through the wind and the rain, and it turned out I was right. I tied on a small bead-headed nymph with a wire body and white wings, thinking the white would increase visibility in the murky water due to run-off entering the pond. Not sure if that was the best choice, but I did hook four trout in 45 minutes, three of which I landed. All were small, but healthy.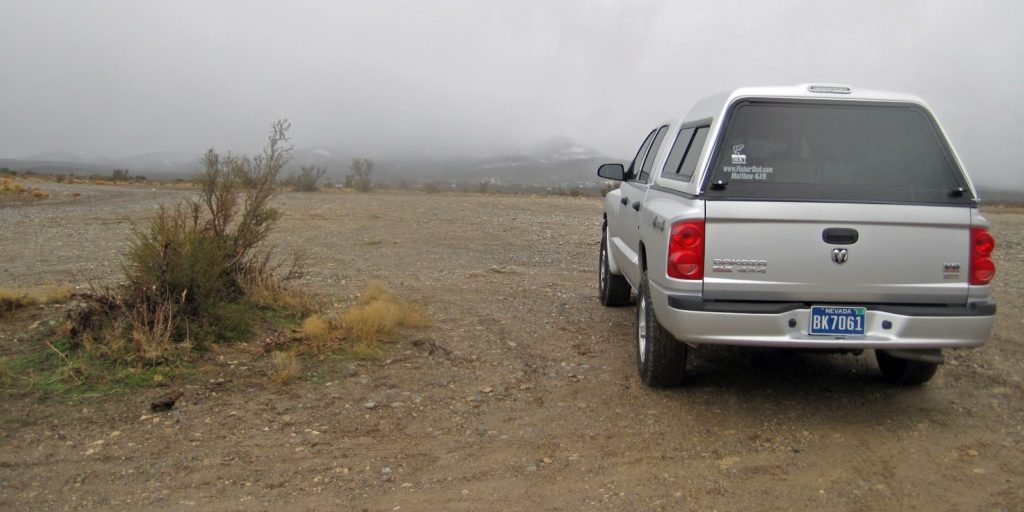 At about that 45-minute mark the wind gusts became more frequent and my fingertips were numb. I felt like I had accomplished what I set out to do, and despite the rain it was very satisfying to fish in perfect peace and solitude. Maybe my next trip will be to the Wayne Kirch reservoirs, or maybe Cumins Reservoir.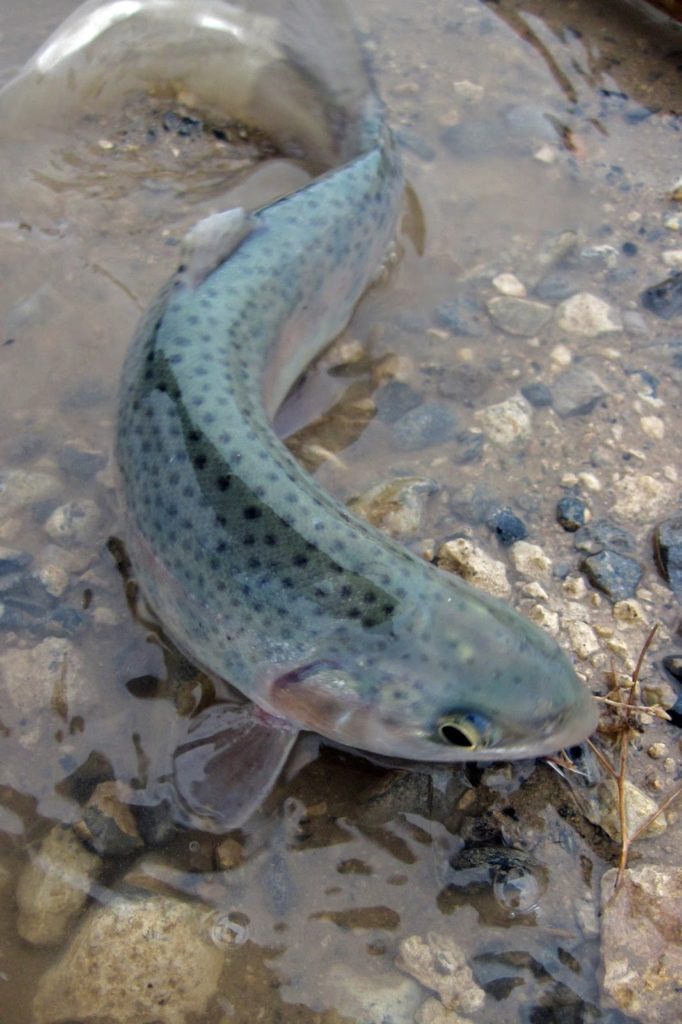 This was also the maiden voyage of the Trout Truck's new Lear bed cap. It was very convenient to be able to protect and access my fishing accoutrement under the cap, not to mention using the lifted rear window to protect me from the drizzling rain. And don't those new FisherDad decals look nice?