I think of myself as an optimist with a healthy dose of realism. Those who know me might disagree, but being a faith filled Christian makes it difficult to be pessimistic. The Lord is sovereign over everything, and he is good and loving. My belief in, and my love for, the Lord Jesus moves me to conduct my life in a manner that shows my thankfulness for all the conditions of my life. It is that thankful contentedness which allows me to reflect the light of Christ to others. Some might think the greatest inspiration comes from those whose achievements are of the highest honor. Maybe so, but we should receive some inspiration from those who suffer with honor, dignity, and a glowing appreciation for all that the Lord has done for them, from His simple provision of a sunny day at a local pond to His atoning death on the cross for our sins.
About four months ago I posted a blog revealing a medical episode I experienced. At that time, I was unsure if I would ever be able to walk again without the aid of a walker or cane. I was disabled, and I felt like an invalid. I struggled in the first month of recovery, weak from muscle and nerve damage in my right leg and from the surgery itself. I was dependent upon my wife and family for most of my needs. It was hard to be content and thankful for my condition, and yet that was what I needed to do.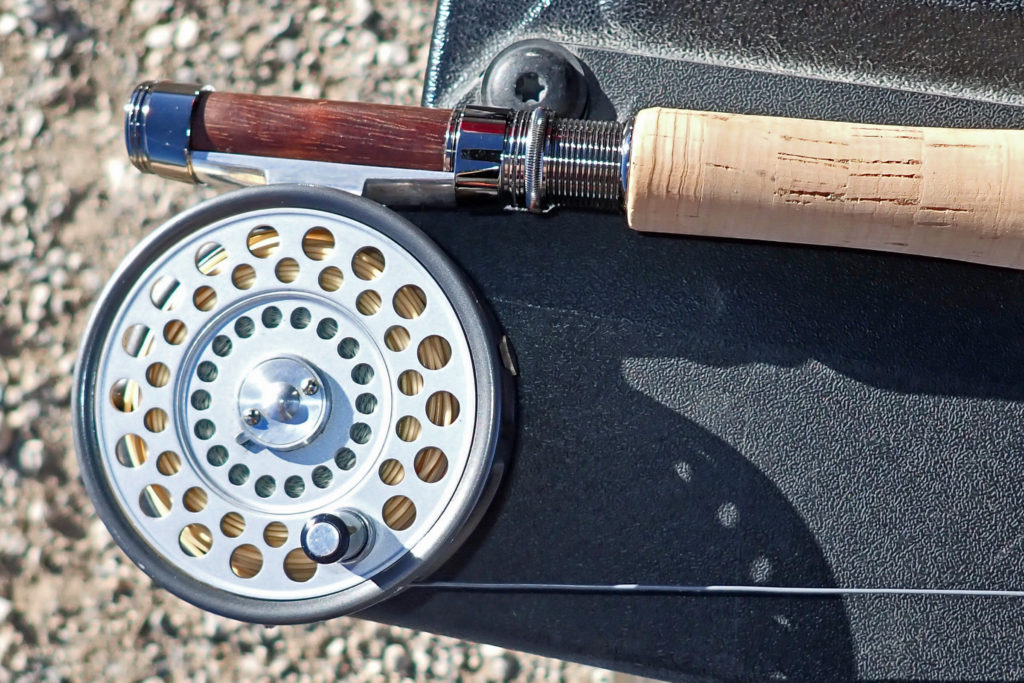 I know I received many prayers for my recovery, and even more importantly for my acceptance of the Lord's will in my life. Once I cleared myself of the self-pity, I was able to refocus on what was mine to do along the path of recovery. I told the Lord I would accept whatever the eventual recovery left me with, but that I would work hard to regain as much strength and mobility as possible. No matter what the outcome, I belong to Him, and He is an awesome God.
I can now report that I have regained my mobility and independence. Damage remains, and it still impedes my ability to walk for long distances. But today I was able to cast my Sweetgrass "boo" fly rod at Cold Creek. It was a clear, sunny day filled with solitude and peace that the Lord arranged. He also arranged for me to hook eleven trout, of which He only allowed nine to be landed (was he telling me something about ego?).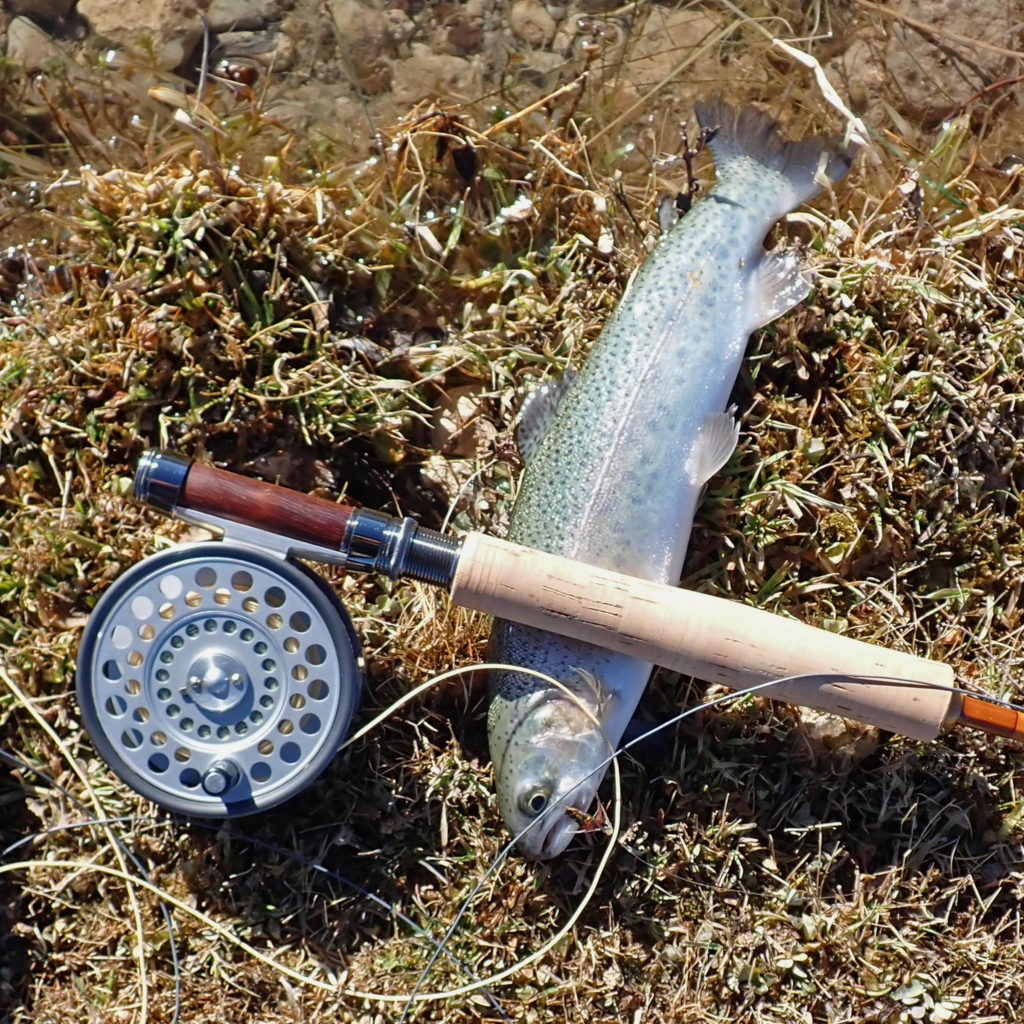 I am not sure if float tubing a reservoir will remain in my angling repertoire. My right "drop foot" will make kick paddling difficult, but my two favorite tubes have integrated rack-and-pinon oarlocks and oars. The oars can move you around, but every tube angler knows that some kick paddling is necessary when you are casting and playing fish. That is the angling goal for the early spring, but I will remain content with whatever the sovereignty of the Lord affords me.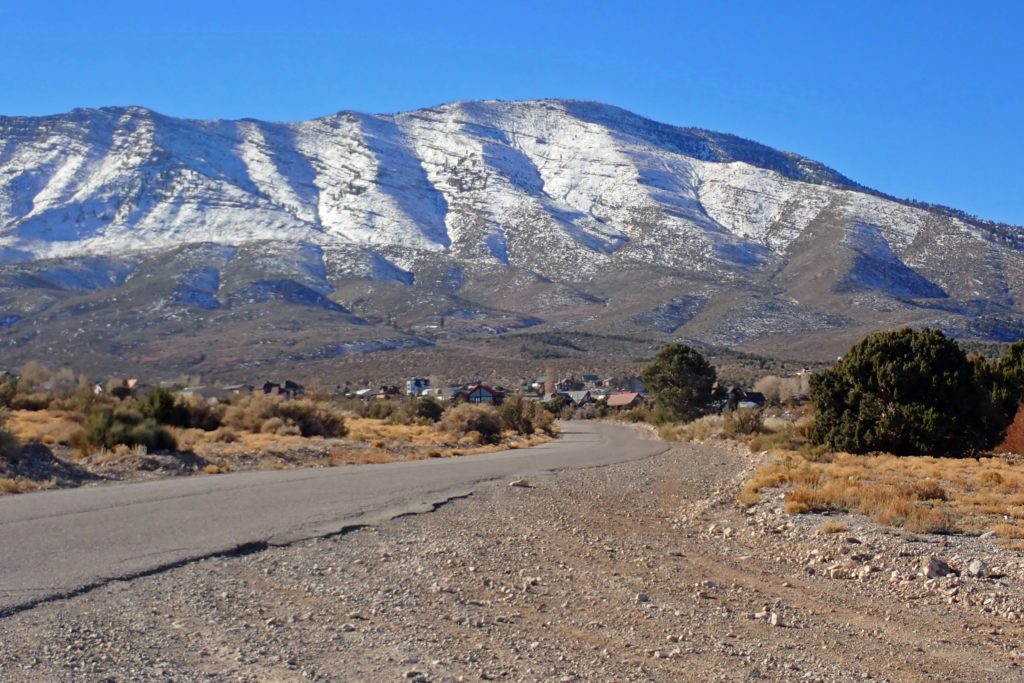 I pray these words touch your heart:
I am not saying this because I am in need, for I have learned to be content whatever the circumstances. I know what it is to be in need, and I know what it is to have plenty. I have learned the secret of being content in any and every situation, whether well fed or hungry, whether living in plenty or in want. I can do all this through him who gives me strength.

Philippians 4:11-13 (NIV)
Keep me from lying and being dishonest. And don't make me either rich or poor; just give me enough food for each day. If I have too much, I might reject you and say, "I don't know the Lord." If I am poor, I might steal and disgrace the name of my God.

Proverbs 30:8-9 (NCV)
And my God will meet all your needs according to the riches of his glory in Christ Jesus.

Philippians 4:19 (NIV)
Come to me, all you who are weary and burdened, and I will give you rest.

Matthew 11:28 (NIV)
"For I know the plans I have for you," declares the LORD, "plans to prosper you and not to harm you, plans to give you hope and a future."

Jeremiah 29:11 (NIV)