It has been a long, hot summer in southern Nevada. June 9th was my last out-of-town adventure. Although not a fishing trip, it was quite memorable as my grandson's first camping trip. It sustained me for about four months, but the cooler fall temperatures were beckoning once again. I chose to visit Wayne Kirch Wildlife Management Area for a day-trip getaway.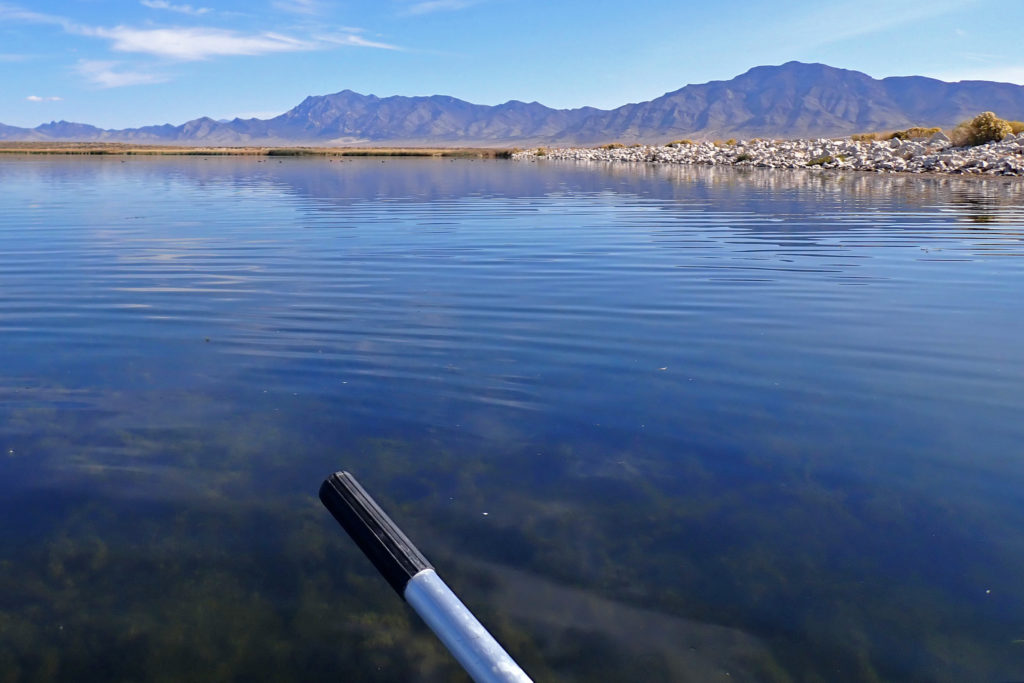 I would say the fishing was slow at Kirch Wildlife Management Area (WMA) for this time of year; I only caught six black bass in about four hours of fishing. I was not expecting to catch that many bass, but rather hoped to land a few rainbow trout in the fifteen-to-twenty-inch range. My rod of choice for the day was my nine-foot, seven-weight fly rod with a full-sink line. Most all the bass were caught on a large nymph-like fly whose name I do not know, but some of you fly anglers might say it resembles a small wooly bugger.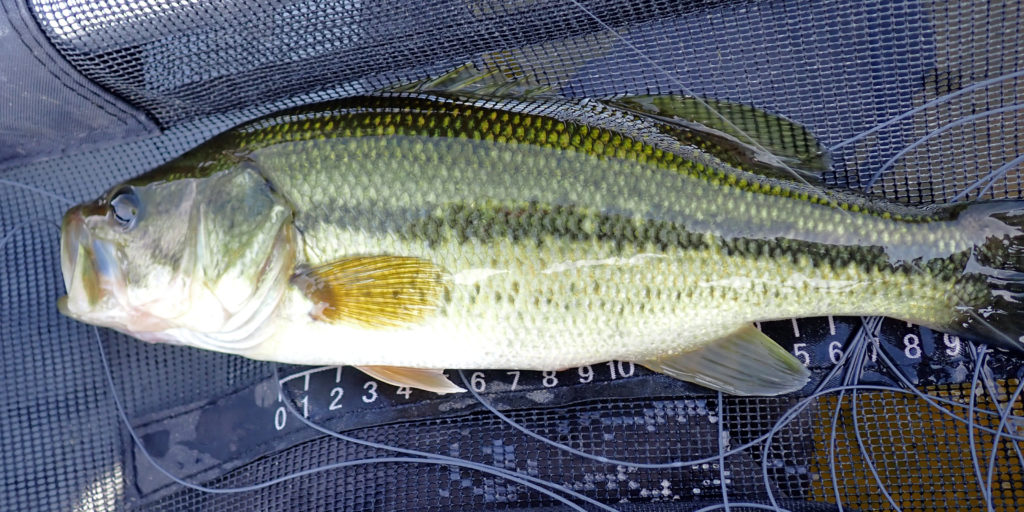 Regardless of the fishing, it was a great day to be outdoors. The weather was very calm with a moderate temperature that must have reached over 75 degrees by midafternoon. It was a little warmer than I would have liked. I was surprised but pleased to be fishing alone on both Dacey and Cold Springs reservoirs. In fact, during my entire time in the WMA I only saw two vehicles: a Department of Wildlife Ranger truck and a delivery van likely headed for someone in the tiny hamlet of Sunnyside.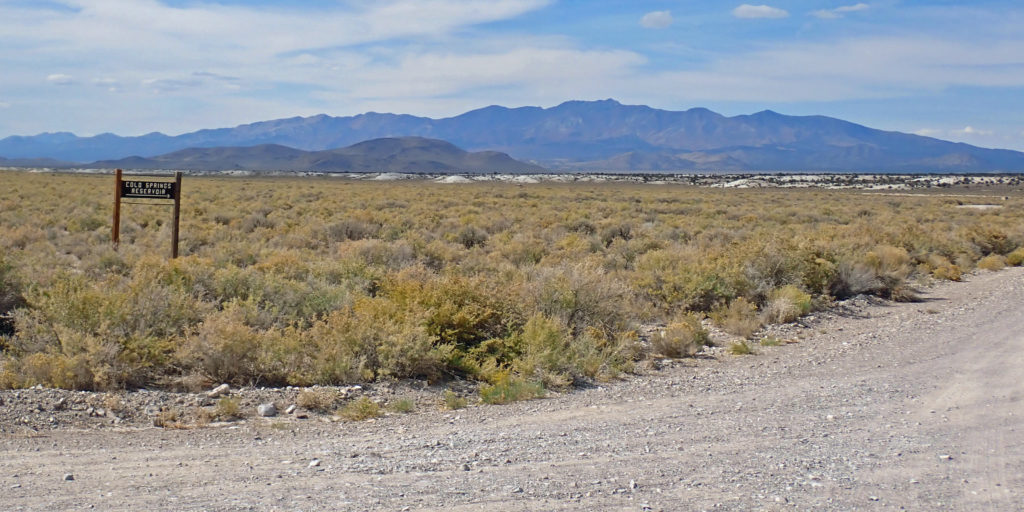 I did not see much wildlife other than the usual ducks and coots, but I did get a close sighting of a lone coyote trotting south between the Adams McGill and Cold Springs reservoirs. I guess some might think it was a lonely trip, but the Lord is always with me. We have wonderfully long visits together on quiet trips like this one.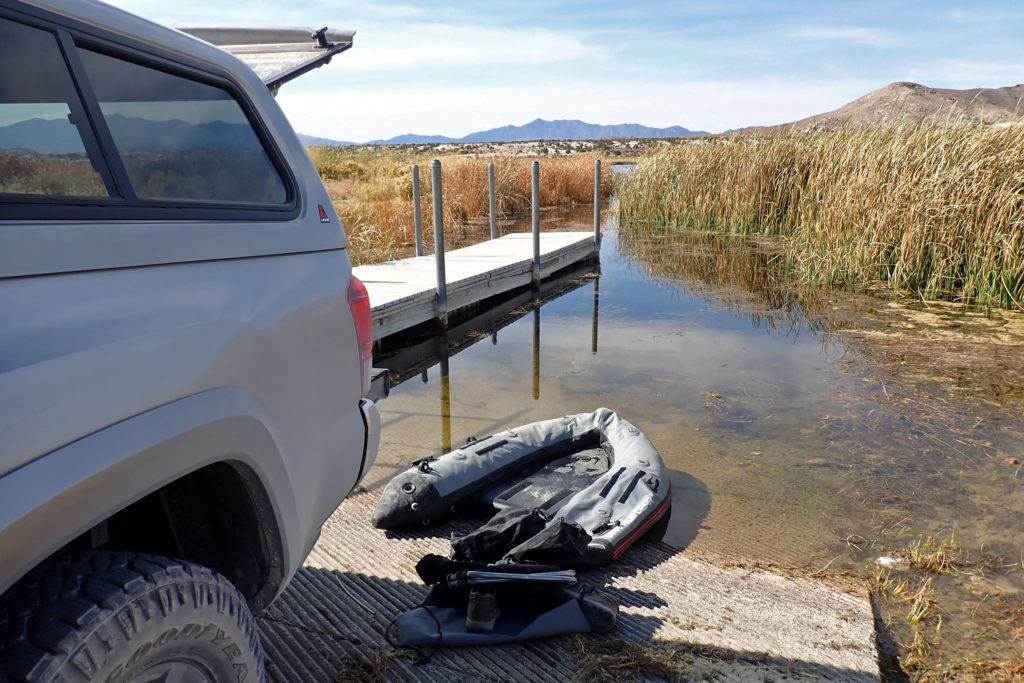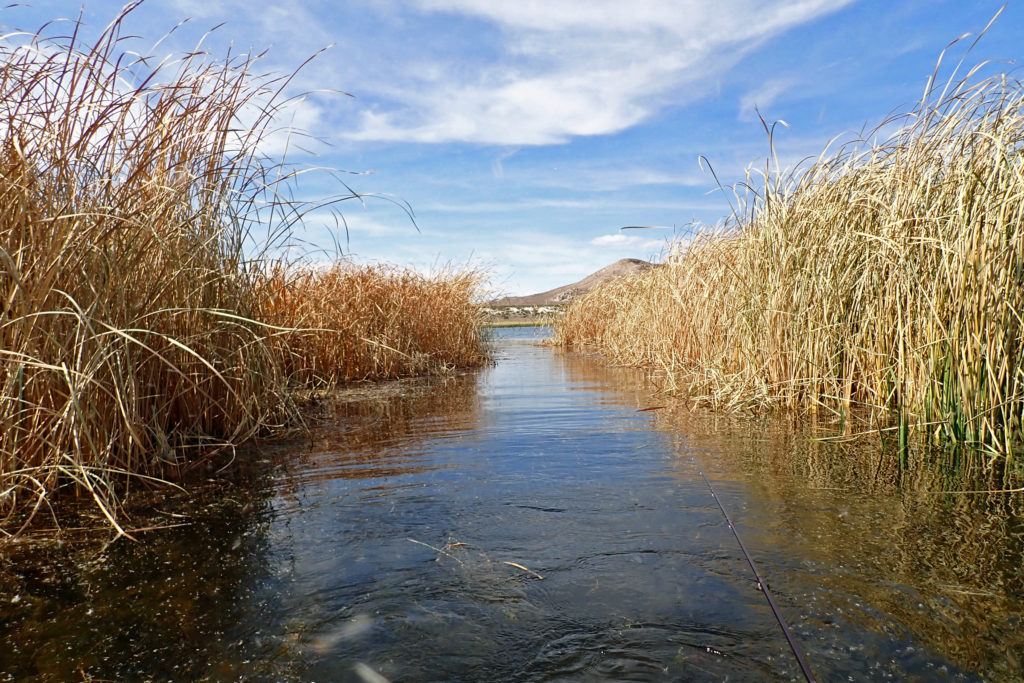 I must admit that I am weary of the socio-political nonsense of these past two years. Outdoor adventures seem to wash away the negative chatter for a time, but the chasm in our country seems to grow wider by the month. I do not know of anyone on either side who is pleased about these past two years. It seems like half the country is fearful of COVID19 while the other half is fearful of the vaccination; half the country is fearful to go back to work and the other half is fearful they will lose their job; half the country is fearful of a revolution or civil war while the other half is fearful of losing the liberties assured us in the Bill of Rights. Fear, one of Satan's most useful tools to bind people in bondage to him, seems to rule the day with far too many people.
A few weeks ago my church's Sunday teaching touched on Satan's use of fear. The message amplified my own feeling that much of our society has lost its way to God and now lives in fear of the unknown.  Our God, while just, is a loving and merciful God; He does not want us to live in fear.  I know this because the Bible instructs us not to be fearful.  Here are but a smattering of the more than 360 verses telling believers not to fear:
The Lord is my light and my salvation; whom shall I fear? The Lord is the stronghold of my life; of whom shall I be afraid?

Psalm 27:1
I sought the Lord, and he answered me and delivered me from all my fears. Those who look to him are radiant, and their faces shall never be ashamed.

Psalm 34:4-5
And do not fear those who kill the body but cannot kill the soul. Rather fear him who can destroy both soul and body in hell.

Matthew 10:28
Peace I leave with you; my peace I give to you. Not as the world gives do I give to you. Let not your hearts be troubled, neither let them be afraid.

John 14:27
…for God gave us a spirit not of fear but of power and love and self-control.

2 Timothy 1:7
So we can confidently say, 'The Lord is my helper; I will not fear; what can man do to me?'

Hebrews 13:6
There is no fear in love, but perfect love casts out fear. For fear has to do with punishment, and whoever fears has not been perfected in love.

1 John 4:18
Peter, the apparent leader of the apostles and eventual head of the early church, had a much-exercised bravado and confidence. And yet, despite his brash tendency, he was very susceptible to fear, even in the presence of Jesus. One of the first glimpses of that can be found in Matthew 14:22-33. Jesus sent the apostles away in a boat so He could stay behind to pray alone. Out on the sea their boat was being tossed on the waves when they noticed a figure walking on the water towards them. Initially they though it was a ghost and "they cried out in fear." When the apostles recognized Jesus, He told them, "Be of good cheer! It is I; do not be afraid." Then Jesus invited Peter to walk out to him on the turbulent water. Peter's faith was strong enough to walk on the water to Jesus, but eventually his fear took hold causing him to look away from Jesus and one again notice the wind and the waves. As Peter began to sink in the sea, Jesus grabbed him saying, "Your faith is small. Why did you doubt?" Even in the earthly presence of Jesus, Peter's fear overwhelmed his faith.
Later, in Luke's account of the Last Supper, we read that the apostles were still confused about Jesus's purpose on earth, thinking he was to become an earthly king that would save the Jews from the Romans. They argued amongst themselves about who would be the considered greatest amongst them. During the supper Jesus turned to Peter (also known as Simon) saying:
"Simon, Simon, Satan has asked to sift all of you as wheat. But I have prayed for you, Simon, that your faith may not fail. And when you have turned back, strengthen your brothers." But he replied, "Lord, I am ready to go with you to prison and to death." Jesus answered, "I tell you, Peter, before the rooster crows today, you will deny three times that you know me."

Luke 22:31-34
Imagine learning that Satan asked Jesus's permission to sift you like wheat. We read of a similar request by Satan in Job 1:6-12. What would go through your mind if you heard Jesus say Satan wants to shake your faith so forcefully that it would fall away like chaff? In sifting Peter and the other disciples as wheat, Satan's goal was to crush them and wreck their faith. Satan wants to destroy the faith of every believer.
And Peter did indeed deny knowing Jesus, as He said he would. And he did so within eyesight of Jesus as he was being brought before the high priest of the Jews. Imagine how Peter felt as Jesus glanced at him after his third denial (Luke 22:60-62).
But there was redemption for Peter, as is available to all of us. After Jesus's crucifixion the disciples scattered and many returned to their old professions, likely due to their fear of what was to come for them. But after Jesus's resurrection He appeared to his followers over several days. One such encounter is found in John 21:1-19. In this resurrection encounter, Jesus asked Peter three times if he loved Him. No doubt Jesus's three questions caused Peter to reflect on his three denials of Jesus after His arrest. But Peter, now understanding the purpose of Jesus's crucifixion and resurrection, recommitted his love for Jesus. We know this because Jesus built his church on Peter's shoulders (Jesus referred to Simon as Peter, which in Greek means Rock). Some accounts claim Peter requested to be crucified upside down when he was persecuted by Nero, the 5th emperor of Rome circa AD 64, and sentenced to death by crucifixion. Apparently Peter felt unworthy to be crucified upright like Jesus. In the end, Peter overcame his fears because he knew the love of Jesus, and because he had the power of the Holy Spirit within him.
Please don't misunderstand, I am not saying believers never worry. I certainly do, just like the rest of my fellow human beings. But when I find myself worrying about something I cannot control, I eventually recognize I am being lured into a place where fear can distract me from my faith in the Lord. I focus on worldly actions of worldly people rather than my Father in heaven. Read the above quote from Matthew 10:26-28 again. My eternal soul rests in the Lord's hands, not in the hands of governments and corporations, not even in the hands of religious leaders or even Satan himself. It is the Lord I worship, anything else is folly.