I made a quick trip to Cold Creek after dropping Evan off at school. The Nevada Department of Wildlife has yet to make their spring stocking (usually in mid to late March), but there are still a good number of trout present. I arrived about 7:30 am to find a heron on the northern bank near the brush (I assume a great blue heron as they are common to our area, but then I'm not an Audubon member…). His three-toed tracks in the pond shallows were evident all over. When I stepped out of the truck he flew away. Later he circled and landed to the east of the pond. I was unable to track him to take a picture in flight, but I did manage to get him hiding amongst the sage.  His presence meant that he was finding fish food, and thus a good omen.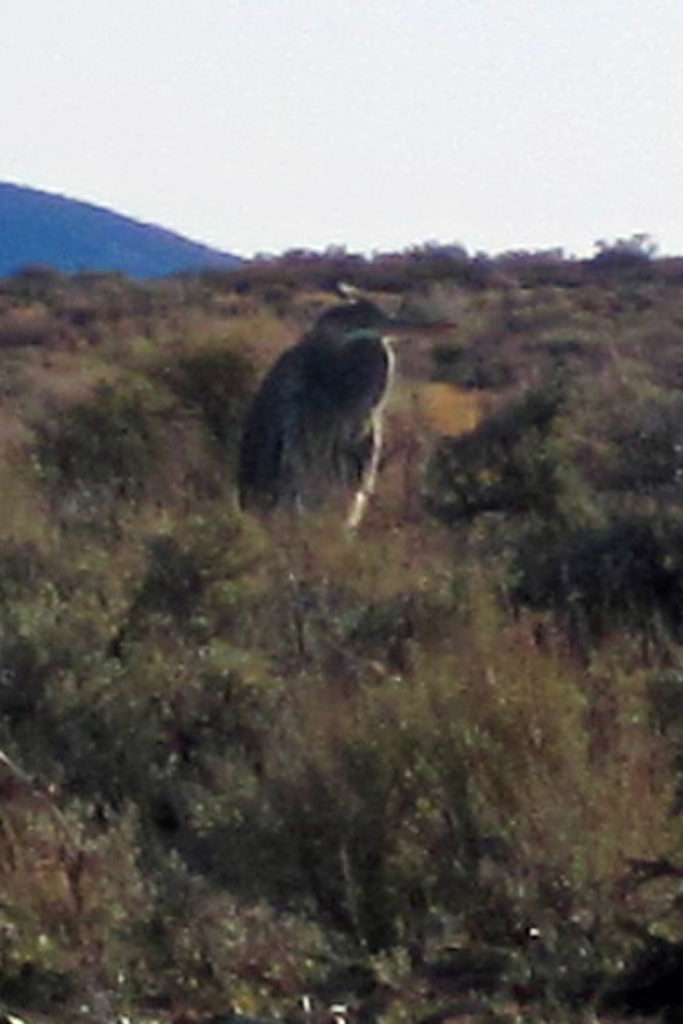 At that time of the morning the temperature was about thirty-six degrees, and there was a trace of ice on the edge of the pond. A little breezy at times, but otherwise calm. I took my usual first position on the little peninsula. On my first cast I let my size fourteen hares ear nymph sink a good twenty seconds, and I was promptly rewarded with my first trout of the day. Over the next sixty minutes or so I landed four more, all very deep although there was occasional surface activity, but nothing significant.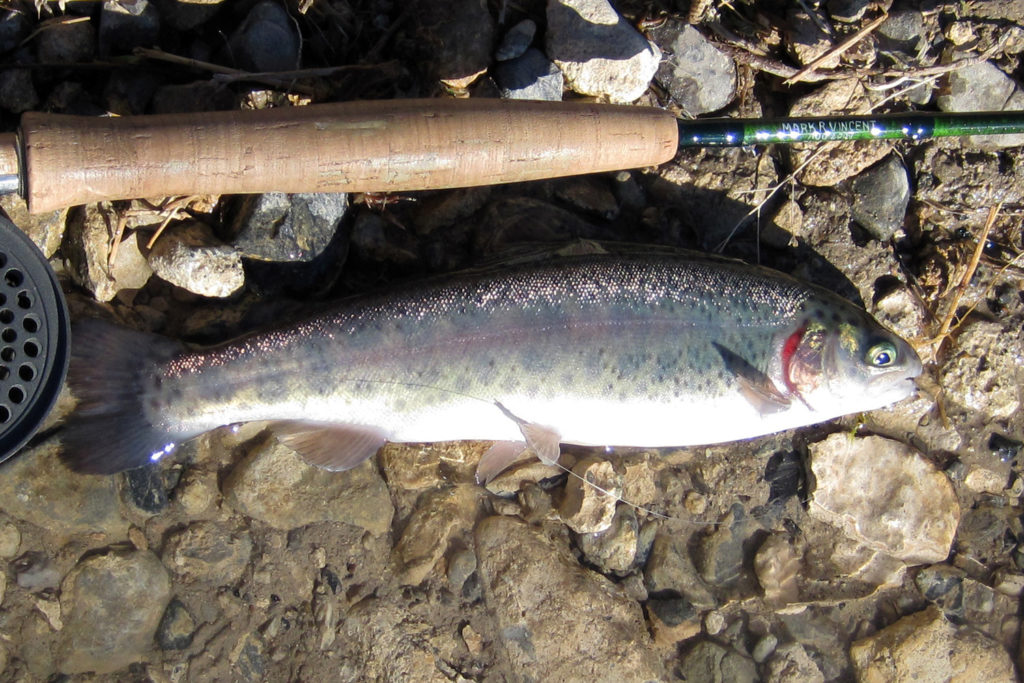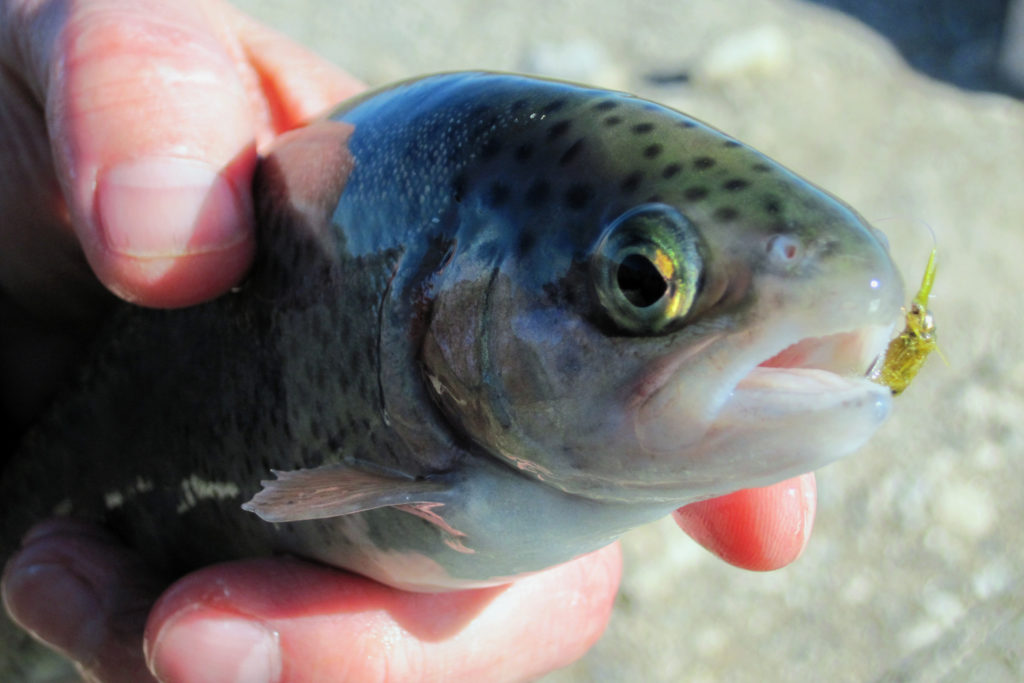 With the legislature in session I've had to travel to Carson City and work on a few bills. One in particular was to require the county and cities (under certain conditions) to allow one-stop licensing over multiple jurisdictions. The legislative staff had a little trouble converting our language into "legalese," and our lobbyist was playing the go-between as we sent text back and forth. I was afraid he would call me early this morning assuming I was home, so I texted him late last night to "not call my home" as I might be fishing Cold Creek for a few hours. Naturally, he just had to bust my serenity by calling me while I was fishing (cell service does reach the town of Cold Creek). I instantly forgave him as, after all, he was in the office and I was fishing in wonderful solitude.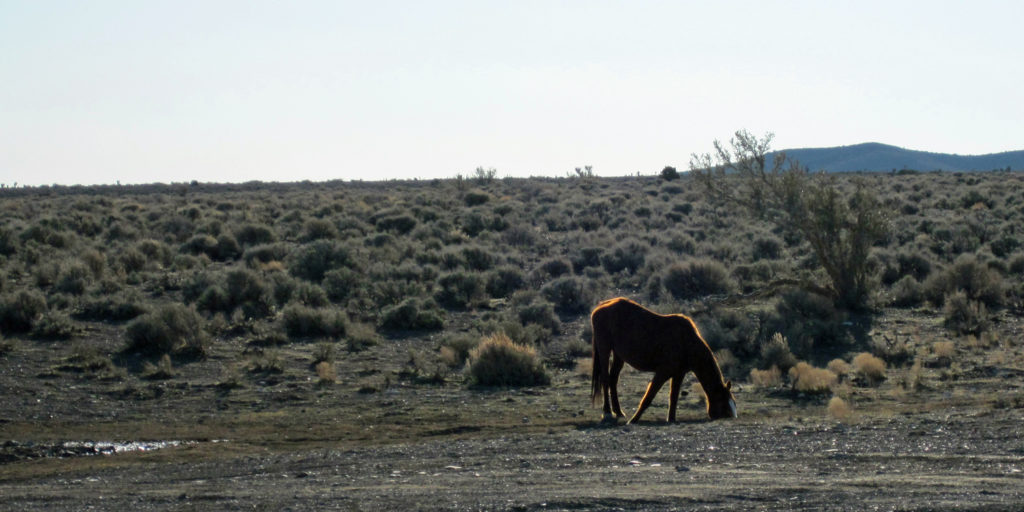 For the record, I was using my seven and one-half foot, four weight fly rod, casting a full sinking line. In addition to the hares ear mentioned above I used a size sixteen green scud pattern.