A large high-pressure weather system has settled into the Great Basin and beyond, keeping temperatures around Nevada near record highs for this time of year. For about two weeks the Las Vegas valley temperatures have been between the high fifties and the high sixties. I began to wonder if the Cold Creek ice had melted off.
Yesterday my foster daughter bypassed her afternoon nap. Due to an active Thursday with no nap I could assume that she would sleep in Friday until 9:00 am. And, since I had to get up at 6:15 am anyway to take Evan to school I decided to check out Cold Creek for the fun of it. I would be home by 9:00 am, in time for the toddler "wake-up" call, and that would enable my wife to sleep in.
It had been a busy work week, especially since it was short and included a Council meeting. It just seemed it would be a fun way to finish the week if I could get in maybe forty-five minutes of fishing, if indeed the ice was off.
This time of year the sun rises about 7:00 am, and the temperature was in the low forties when I arrived at the pond around 7:30 am.  There was a slight breeze from the southwest. Being that it was so early on a cold January morning I had the pond to myself.  I was able to fish for forty-five minutes, hooking four trout (landing three) and mistiming four additional strikes. All seven takes were very deep, and my retrieves were slow.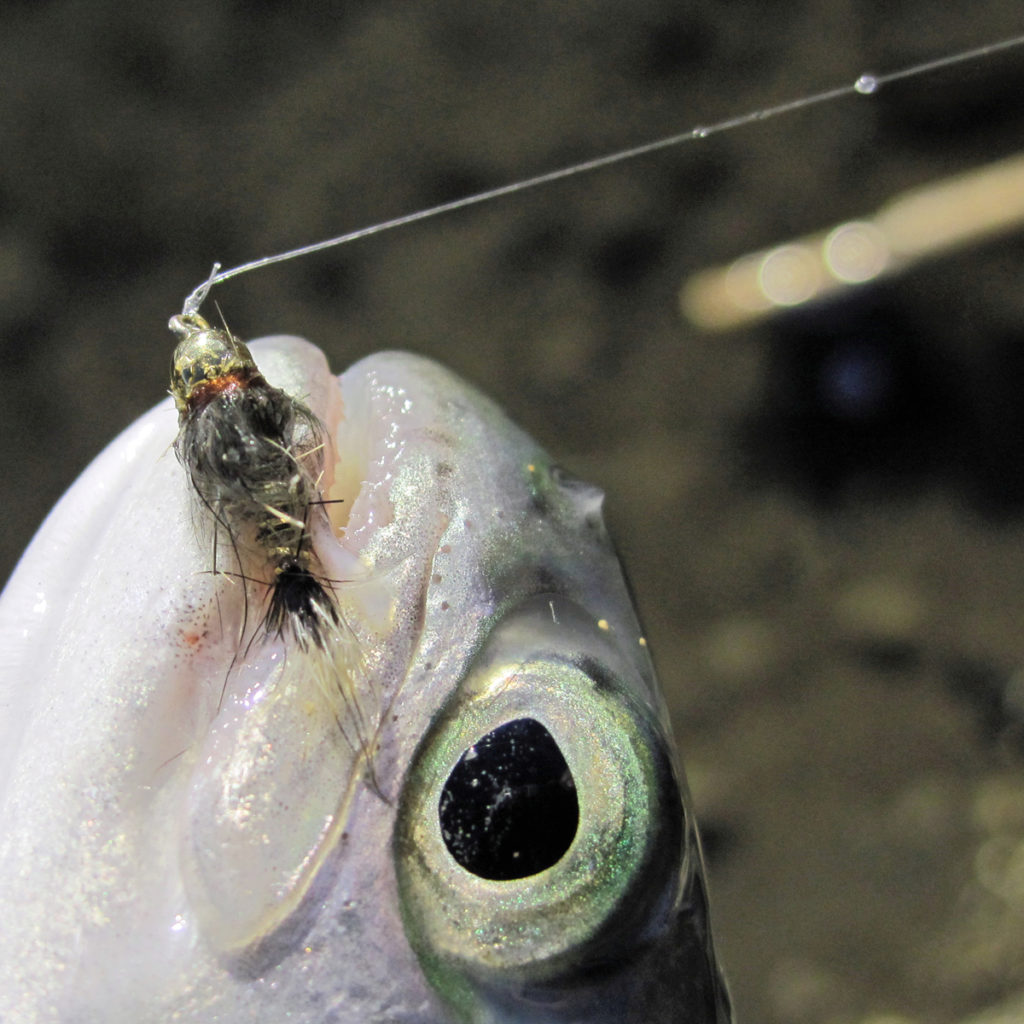 There are some nice sized trout (for Cold Creek) in that pond right now. I noted a dead trout of about twelve inches, and on a few occasions I noticed other Cold Creek lunkers rising to the surface. I suppose the larger trout actively forage throughout the pond being that the food source is pretty limited and they are the largest trout in the pond. I started to wonder about bringing a longer rod, like my nine-foot, five-weight, just to see if I could cover the reach to one of those larger trout. But then again, it might not be as fun as it was today double-hauling a weight-forward line through the guides of my little six-foot rod. I'll bet I got that fly out close to fifty feet with that little rod. That was more fun than landing a twelve-incher on a nine-foot rod would have been.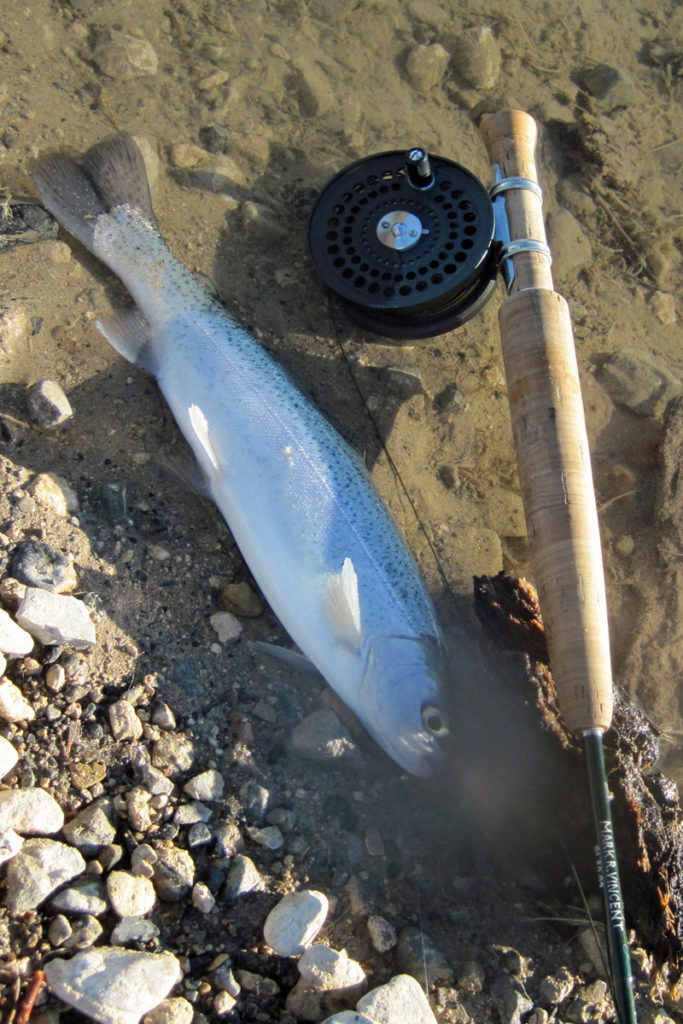 Obviously, I had fun. In my book, the eighty-minute round trip traded for forty-five minutes of tranquil solitude, with seven trout takes on my little six foot rod, was a great trade off. Besides, even the drive itself is relaxing and peaceful. Blessings to you all for a great New Year in 2012, and may it be filled with many fun days of your own!