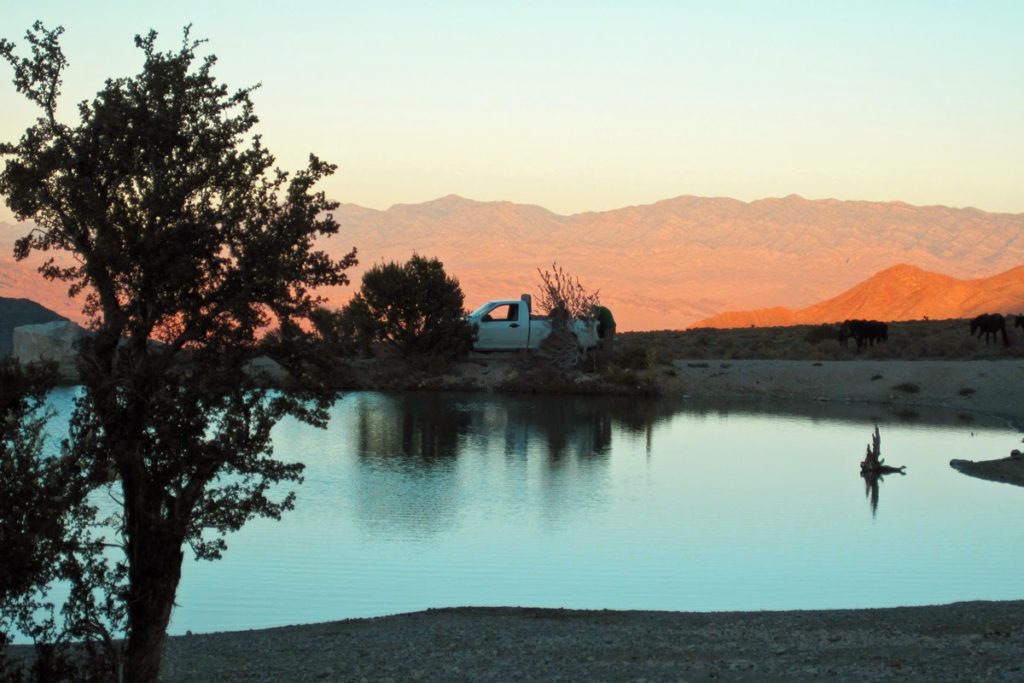 For those of you who read FisherDad for notice about the fall and spring trout plants in Cold Creek pond, you will be pleased to know that it was recently stocked as evidenced by my trip on the eve of Veterans Day. Speaking of which, I pray the Lord bless all of you who have, and continue to, protect our liberties by serving in the military.
Given this odd Monday sandwiched between Sunday and a Tuesday holiday, I thought it a good opportunity to check out the pond. The weather was almost perfect, probably right at 70 degrees when I arrived at 2:00pm, but it did drop to 60 degrees right at sunset. There was very little wind.
As usual, the feral horses were numerous. I saw at least three distinct herds but just a few foals. In the course of fishing for a couple hours, two of the herds made it to the pond to drink. Regarding the pond, the ditch was flowing reasonably well and the pond level was pretty high.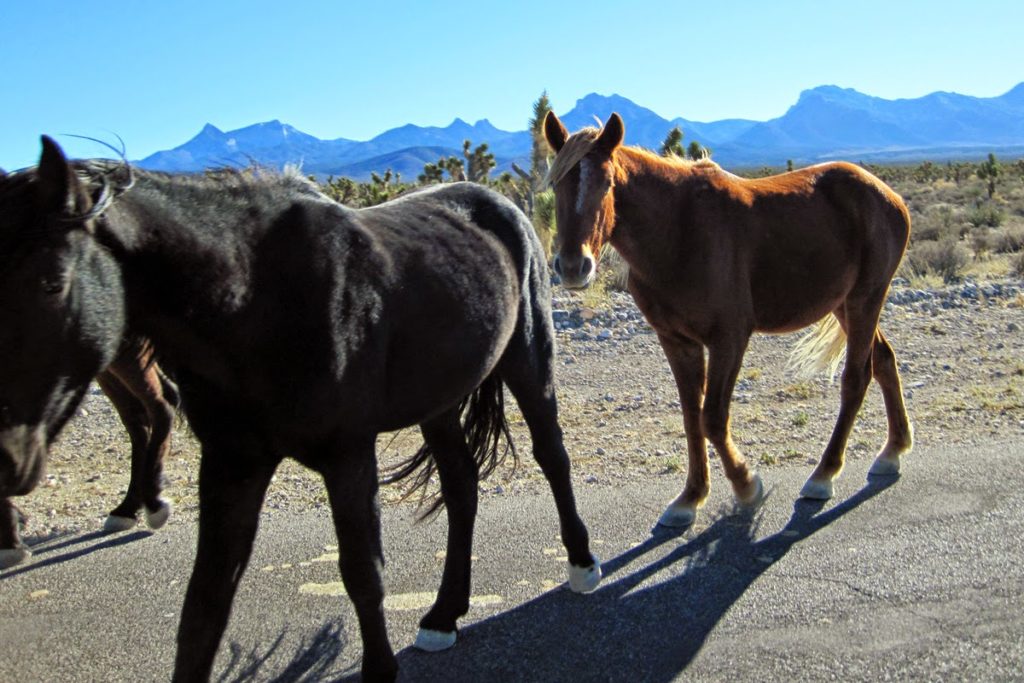 I must say I was a little surprised by the number of folks who had the same idea as me (12 other anglers besides me). There were two men who brought two of their youngsters, and another couple of guys who had a woman waiting for them in a car. Then there was a set of grandparents with their two grandsons. Later a couple of older men would show up to fish (maybe they were around the age of 70). If I were to guess ages, all the kids were in the 5 to 7 year range. Everyone (except the last two men who arrived) seemed to be doing well, although the grandparents and grandkids were doing especially well. And what I liked about that was they were releasing all the trout they caught. All but the last two left the pond within the first hour, so I shared the last hour with them. These older guys seemed a little unfamiliar with the pond; their selection of bait and hook size for these smaller stocked trout resulted in a "skunking" for them, I'm sad to say.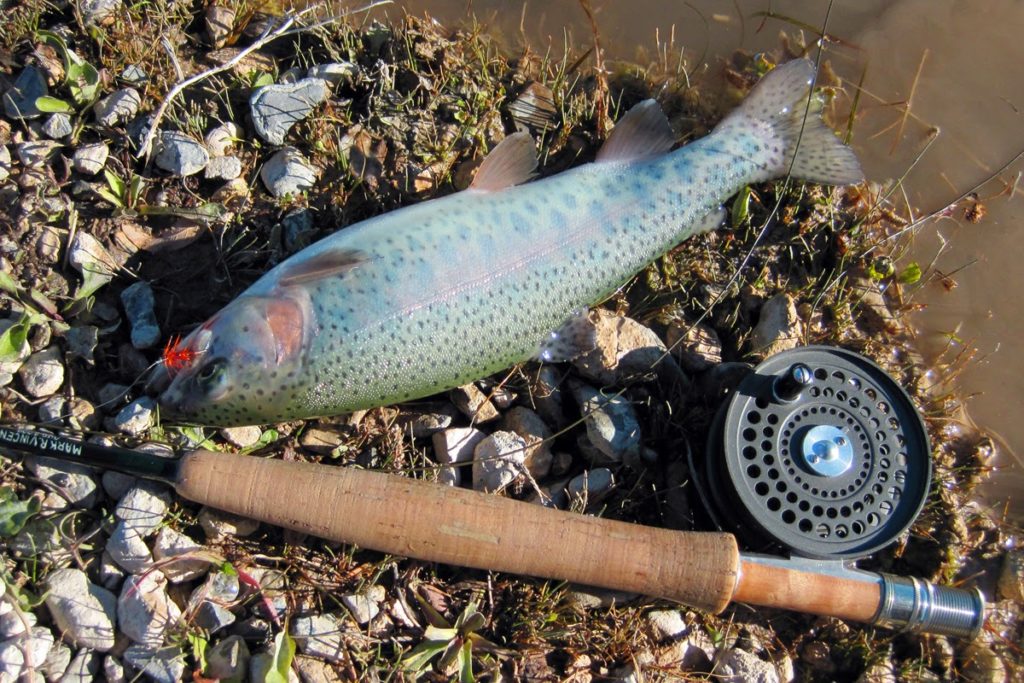 I admit I had a slow start. I erroneously started with a floating line, so I had to walk back to the truck to switch to a full sink line. Then it took a little while to find the best fly, which turned out to be Denny Richard's stillwater nymphs. But once I got going I reeled in about 9 or 10, and I lost another 5 when hooks pulled out of the mouths of these smaller trout.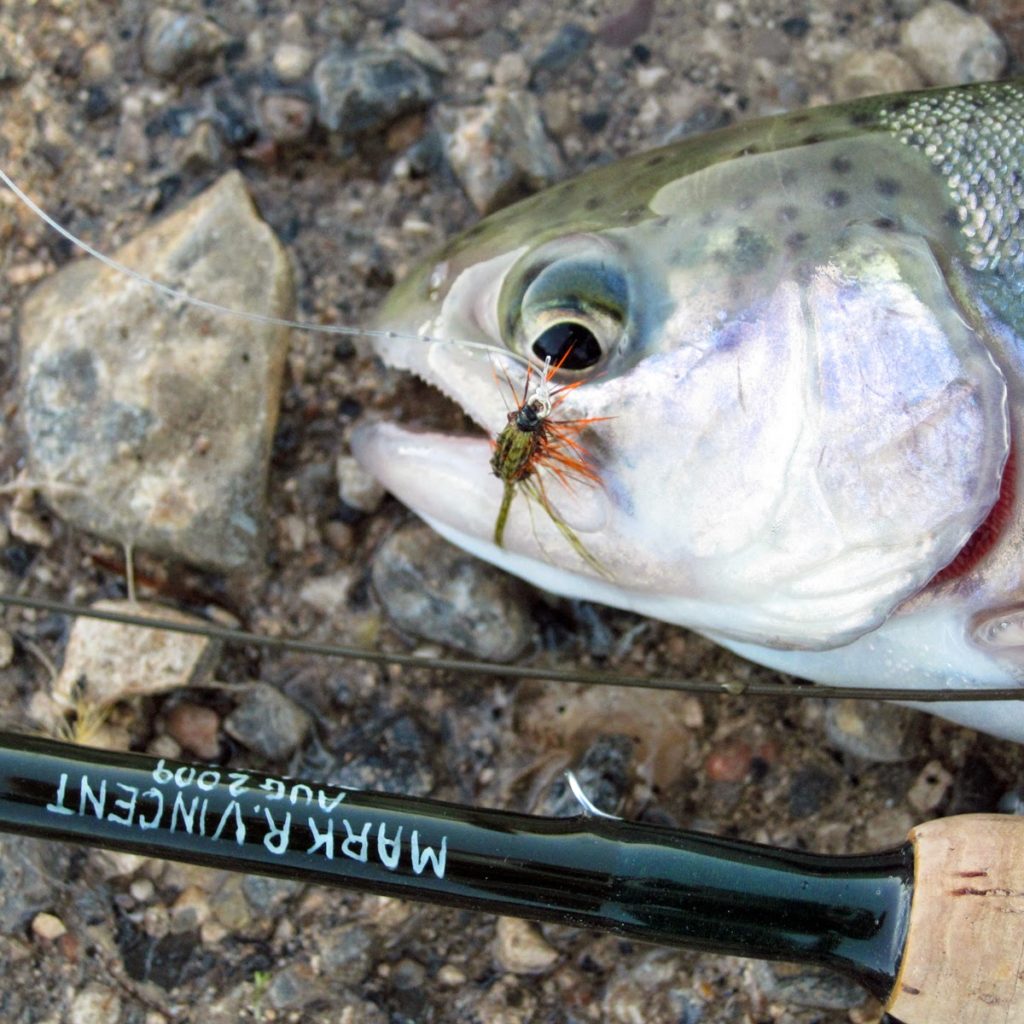 I was fishing my favorite delicate fly rod, a "home made" 7.5-foot, 4-weight rod. It casts like a dream, and is light enough that playing 9-inch stocked trout can actually be enjoyable. It was especially fun to practice double-hauling casts, probably more fun than actually catching the fish.
It wasn't a perfect two hours, but it was extremely enjoyable all the way around. (My wife hates the word "perfect." She says only God is perfect, and of course my wife is perfectly correct.) I hope those of you who will soon run up there to fish will have an equally enjoyable visit as I did on the eve of Veterans Day.
Enjoy these last three photos.