Curiosity got the best of me. The warmer weather prompted me to wonder how the Cold Creek trout were faring. So, after dropping off my son at his school, I high-tailed it to Cold Creek to check them out with my favorite fly rod.
The weather was perfect, although breezy at times. The temperature was in the high sixties when I parked at the pond around 7:20 AM. The skies were clear, and there was no one in sight. In fact, it was odd that I saw no wildlife or horses on this trip save the one desert cottontail I spotted on the dirt road to the pond. Although the fishing was slow, I really enjoyed the solitude.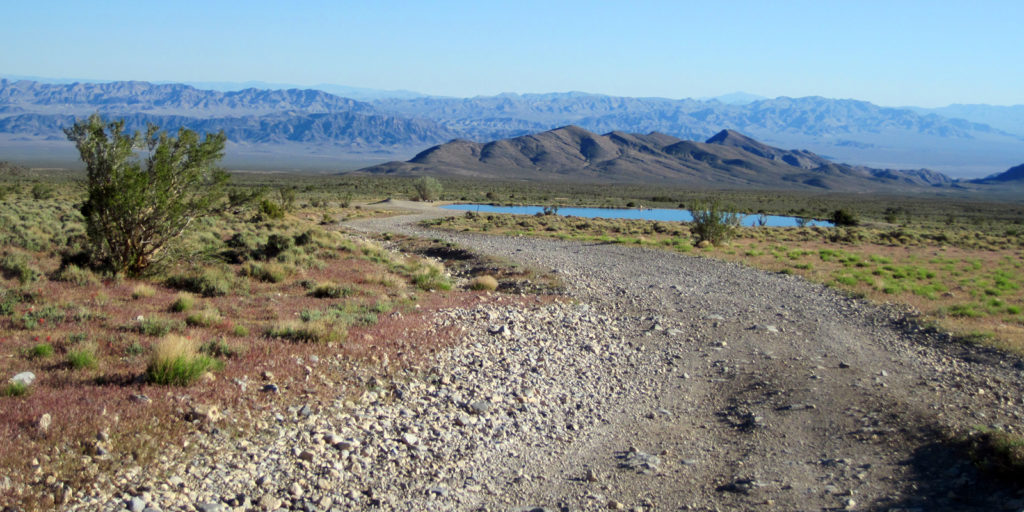 The pond is again infested with koi and other exotic fish, but there are still trout present. The NDOW website (see link to the right of this blog) indicates the pond hasn't been stocked since last November 9th of last year. If that is correct, then these trout have survived through the winter and deep into the spring, which I find amazing given the diminutive size of the pond and the pressure it receives on occasion. Although I only caught four small trout, I did manage to leave a fly in the mouth of what felt like a twelve-inch trout. A blood knot failed when the fish thrashed in the depths of the pond (rather than replace the entire leader, I had tied on a new 6x tippet to the shortened leader, and the joining blood knot finally gave on this larger fish). Still, four small trout in seventy-five minutes of fishing wasn't that bad, especially if the pond hadn't been stocked since last November.  I did see a few larger fish porpoising on occasion, but I just didn't have time to try and figure them out because I needed to be home by mid-morning.  If these larger trout are but a few remaining from last November's stocking they have seen a lot of bait, hardware, and flies thrown at them these past six months, so they are smarter than your average stocked trout and worthy of the effort.  I'm thinking an early morning assault at sunrise might be fun before it gets any warmer.
Due to the snow melt off the Spring Mountains the creek was flowing a little stronger and the pond was at capacity. When I circumnavigated the pond and reached the pipe spillway I noted that the pond had overflowed and there were deep cuts in the downstream side of the pond embankment. While it will likely survive for a while it seems to me it will need to be repaired before another storm causes it to breach again.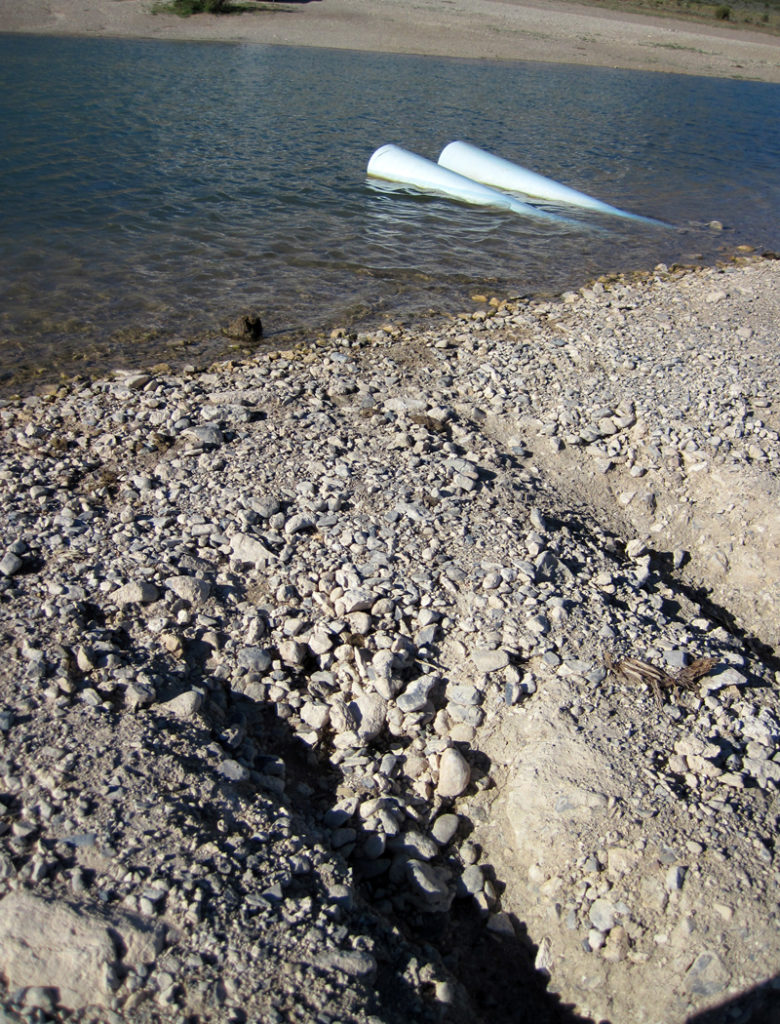 This short visit was accented with classic spring weather and peaceful quietness. It was a nice two-hour getaway.