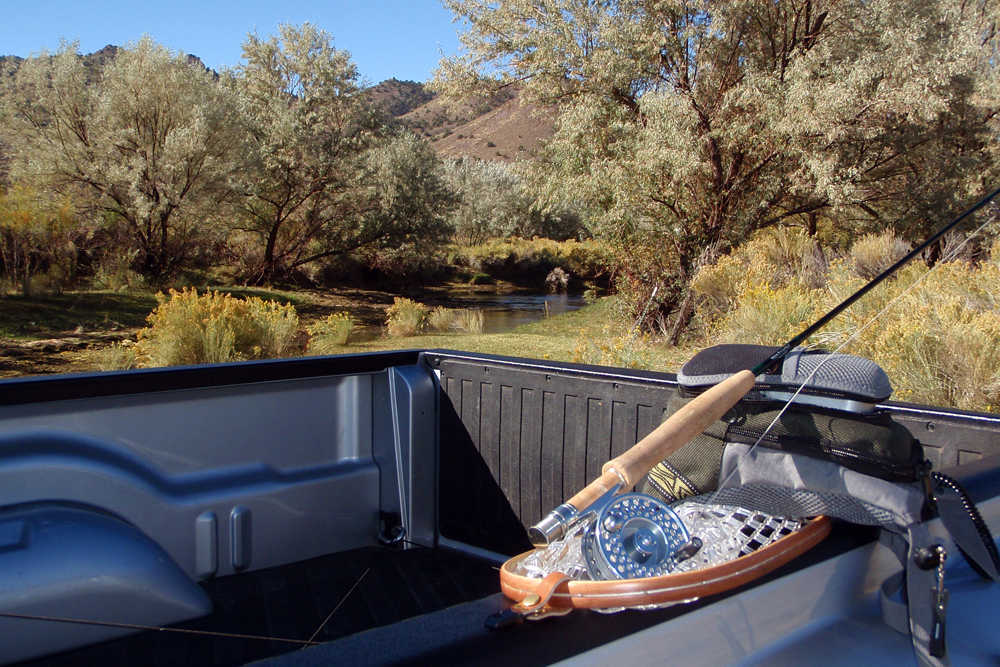 The little seven and one-half foot, four-weight rod I built last year was designed for the small rivers and creeks such as I fished in my younger years. It can easily handle fifteen or sixteen-inch trout, but it can also cast a size eighteen dry fly with the proper delicacy. And ten to twelve inch trout will put a respectable bend in the light rod.
This past year I've had a craving for fishing small streams. Mostly because that's where I started this fly fishing journey, but also because the new rod casts wonderfully and I really enjoy fishing it. And, there was that trip to Mammoth Creek last November in which I was skunked that needed to be expunged from my record. And so on October 8, 2010 I took a long trip into Utah to fish my little rod on a couple of streams.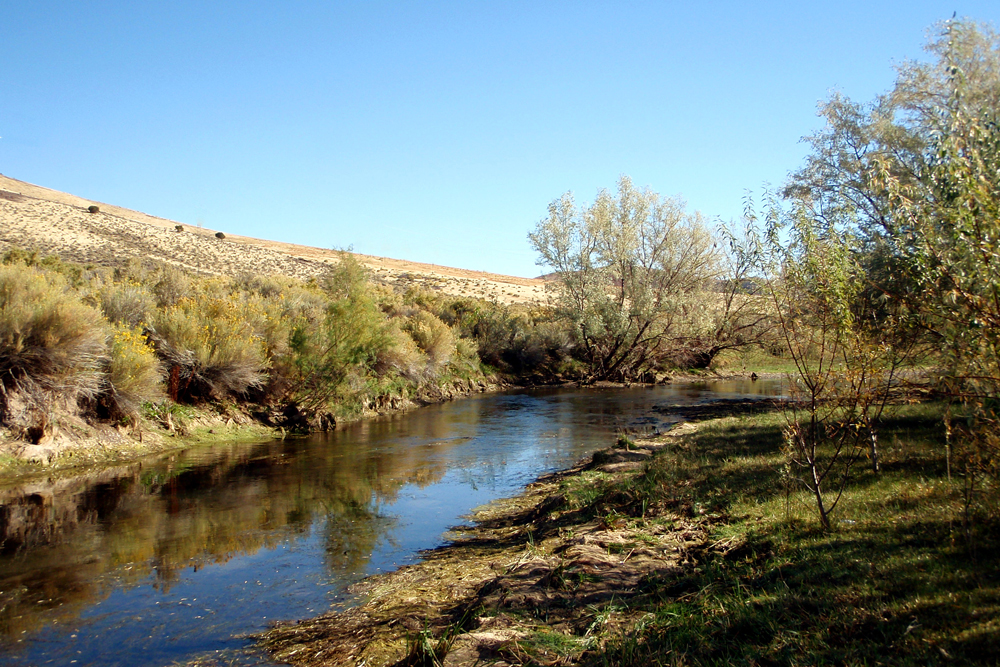 I had never fished the lower Beaver River, below Minersville Reservoir along Utah highway 21. The first time I ever saw the Beaver River was by mistake in 1978. My brother Neal was taking me on my first real fly fishing trip to the reservoirs of Fish Lake National Forest, only we were a week early for the Utah trout fishing season. Not wanting to waste the trip we headed west on Highway 21 to Baker, Nevada and ultimately Cave Lake near Ely, Nevada. That spring the Beaver was flowing full and looked to be a very inviting. Cave Lake turned out to be a fortuitous trip, but that first sighting of the Beaver River stuck in my mind, and it took thirty-two years to satisfy that curiosity.
I had heard good reports about Beaver River below the reservoir, but upon passing the reservoir I noted it was very low, no doubt the result of the summer irrigation season. It was so low, in fact, that there was no water coming over the spillway. There must have been a lower pipe that ensured water flow when Minersville was low, but I didn't see one. What I did see was a very low, slow moving creek. There were a few brown trout in the creek. I hooked two and landed one, a whopping seven to eight inches long. I decided to leave Beaver after about ninety minutes and head for Mammoth Creek on the way back home.
The recent rain and snow had Mammoth running heavy and cloudy. (Minersville Reservoir protected the lower Beaver River from that condition, but Mammoth runs free from its headwaters 10,500 feet above sea level.) I did have the creek to myself, however, so that was encouraging. I recalled a story Neal told me of a friend of his who caught a seventeen-inch brown from under the bridge.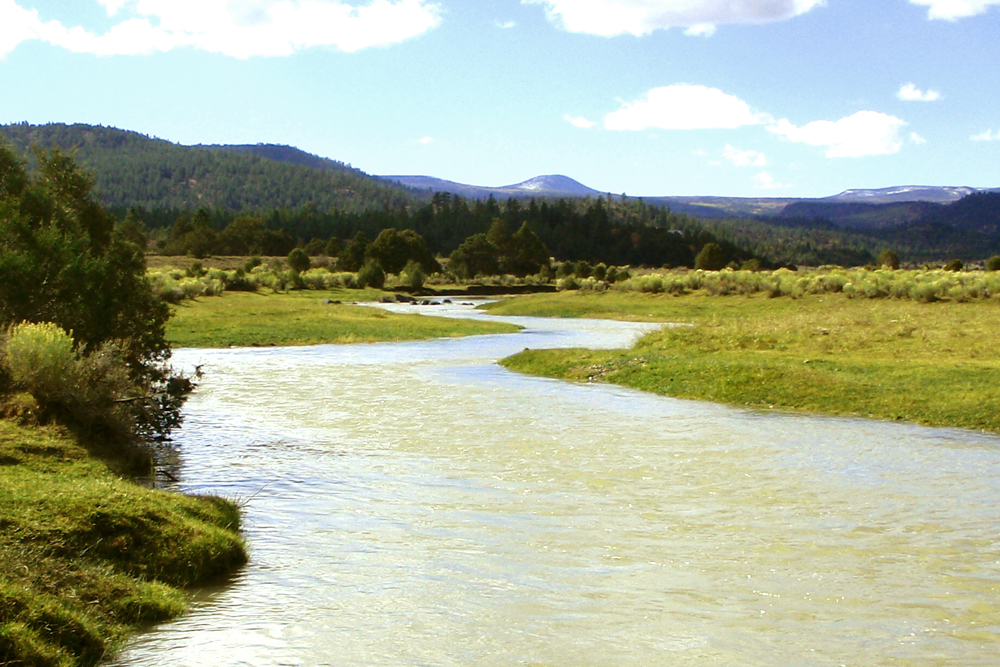 I parked next to the bridge and decided to float a brown woolly bugger from upstream along the sweeping current to the other side of the bridge. Water visibility seamed about two to three feet so I knew I had to get it close to the fish or they'd never see the fly. On my second attempt under the bridge I got a strong take and played a nice little brown of maybe twelve inches for about thirty seconds. I tried to muscle him too much against the strong current and he broke off. Later, upstream a quarter mile or so, I did land another little brown of maybe seven inches. I was running out of daylight, regretful to have wasted four to five hours on the Beaver River excursion, but thankful I had stopped to try Mammoth again on the way home. Although I have yet to experience the fortune I found on Mammoth thirty years ago, I will not give up on her and will certainly return again.