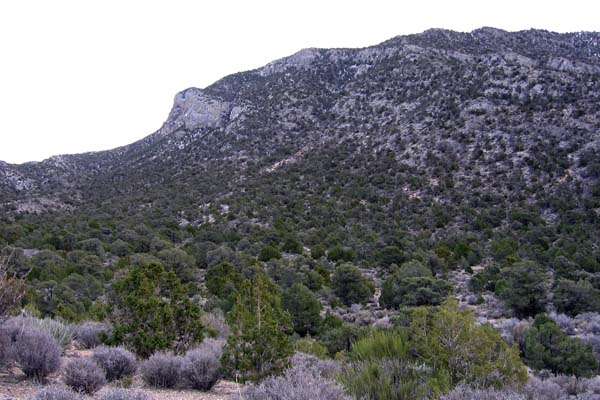 My son Brian has a youthful fascination with the military. When I was young I, too, thought I could survive anything while conquering the evil forces in our world. Patriotism is a wonderful thing, and it is good to know that there are young men and women who are willing to put their lives on the line to make the USA safe. But, it is only natural to hope someone else's child would go in the place of yours.
Although I never served in the armed forces, my dad served on a PT boat during World War II and my brother Neal served in Viet Nam. Both loved hunting, and we always had guns around when I was a child. I learned to shoot when I was in grade school, and throughout high school and college I admit to having enjoyed hunting for rabbits and other small game. Shooting a firearm can be fun, but there is some primal meaning to it when you ponder surviving some cataclysmic event. False bravado can swell up in you while shooting a firearm, a feeling that you can protect you and your family if things become crazy. I know it's mostly a guy thing.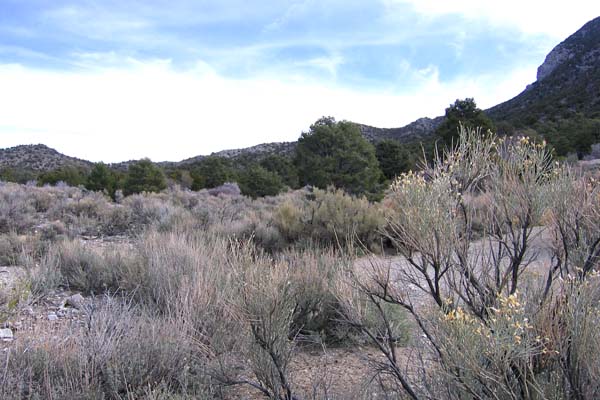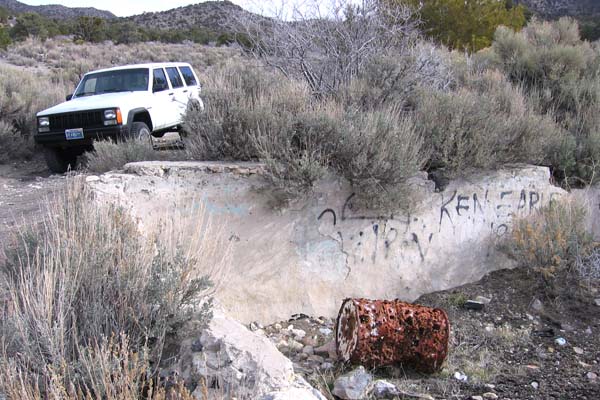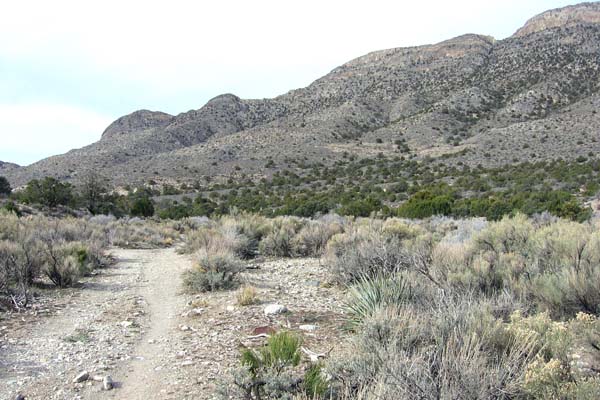 I used to visit the Mount Potosi area often in high school and college. It was a well kept secret in the 1970's, and still remains relatively unknown by the swelling Las Vegas hordes. Potosi is the southern most portion of the Spring Mountain Range, connected to the Mount Charleston area via the Red Rock Canyon section of the range. It has always had a Boy Scout camp and a church retreat facility, but now it seems overrun with other private cabins as well as a Clark County Recreation Facility. Still, it has a certain charm with its pygmy forest of piñon and juniper trees nestled in the shadow of the 8,500 foot Potosi Mountain.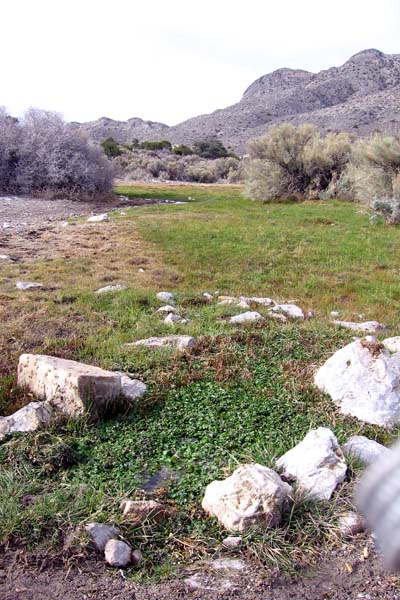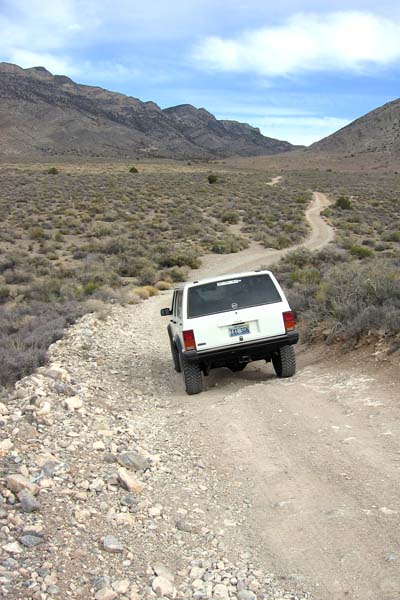 Brian and some of his buddies are into the air-soft guns, guns that shoot plastic BBs; a softer version of pellet guns. They play war games using protective masks and other clothing (those BBs can leave a welt), and Brian was looking for a place to play amongst trees and other natural features. Also, he had never learned how to use the four-wheel-drive features of his Jeep Cherokee, and so we decided to venture out on President's Day for a little reconnaissance and target shooting with our .22 caliber pistol and rifle.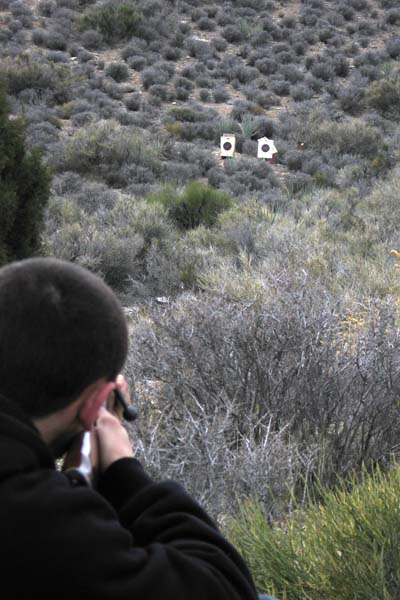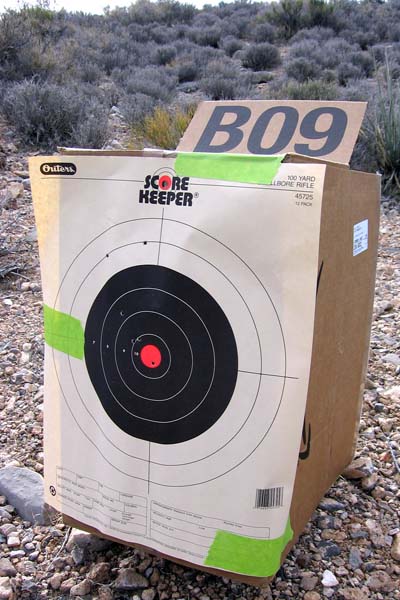 The Jeep performed exactly as expected, and I think Brian got a good taste of what it's like to "four wheel". Brian handled the Jeep perfectly, and learned the great benefit of "low range" gear to climb steep and rutted hills or roll over boulders. And I admit it was fun for me, too. I always enjoyed exploring with my old Toyota 4×4 pick-up, but the Jeep has much more power and versatility.
We found a good spot in the main Potosi arroyo, below the timber line but still in the tall sage, to set up some targets. Brian did very well with the rifle at 50 and 75 yards, but still has yet to master the iron sights on the High Standard target pistol. But it was good practice for both of us, as I had trouble steadying the rifle while free standing.
Afterwards, we cleaned up our target remnants and headed home. On the way out I took some new pictures of the limestone cliffs right at the Highway 160 junction as a reminder of my old climbing days. Next Brian will be asking me to teach him rock climbing and rappelling. Geeze, I think I'm too old for this anymore.
Anyway, I think Brian has found a place he can play around in, much like I did when I was about his age. Funny how things re-cycle through the generations.