I suppose I should have called the hatchery number to check on the timing of the fall stocking program. But, had I called and been told that it hadn't been stocked yet I might not have gone to Cold Creek. And although it turned out that it wasn't stocked, and I'm glad I went "blind" to discover that on my own.
It seemed like a great day to go. The heavy overcast was a good premonition.  The winds were calm, very calm, and the water was low but still draining through the discharge pipes.  It was so still and clear that I could see the detail of the weed beds throughout.  I could also see nary a trout anywhere.
But still I cast about with my favorite light fly rod, searching for evidence of at least one summer holdover trout.  Nothing.
I practiced casting with my fine, light rod.  Enjoyed the company of two wild horses, and snapped a few pictures of my favorite hand-made fly rod. God is good, always.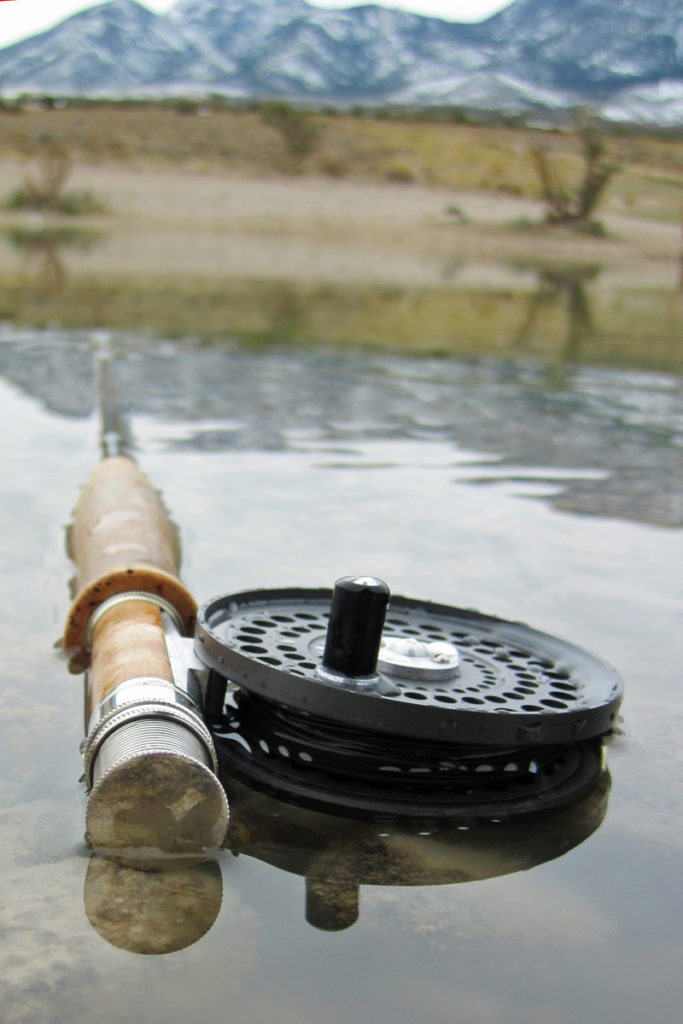 I will admit that I had another reason for the early morning trip.  Several sisters and brothers from my church small group are going through tough times, some physical, some spiritual.  I needed to pray for them, for the Lord's strength that they may endure, persevere, and triumph over these worldly tribulations; spiritual warfare battles, that's what they really are. Driving thirty-five minutes each way, with the radio/CD off, was filled with prayers.
My son Brian has come to record cover songs of his favorite Christian artists.  I find it no coincidence at all that he recorded his cover of Matthew West's "Strong Enough" just a day ago.  West based the lyrics on the troubles of a young mother, but also on Philippians 4:13 – "I can do everything through Him who gives me strength."  How often we need reminding that while we are weak and broken, He is strong enough.