Hey, for those Las Vegans that have been asking about the stocking of Cold Creek I am happy to report that occurred last week. I made a short visit Thursday morning on a hunch that the Nevada Department of Wildlife (NDOW) had performed their scheduled deed even though their website had not been updated since last August.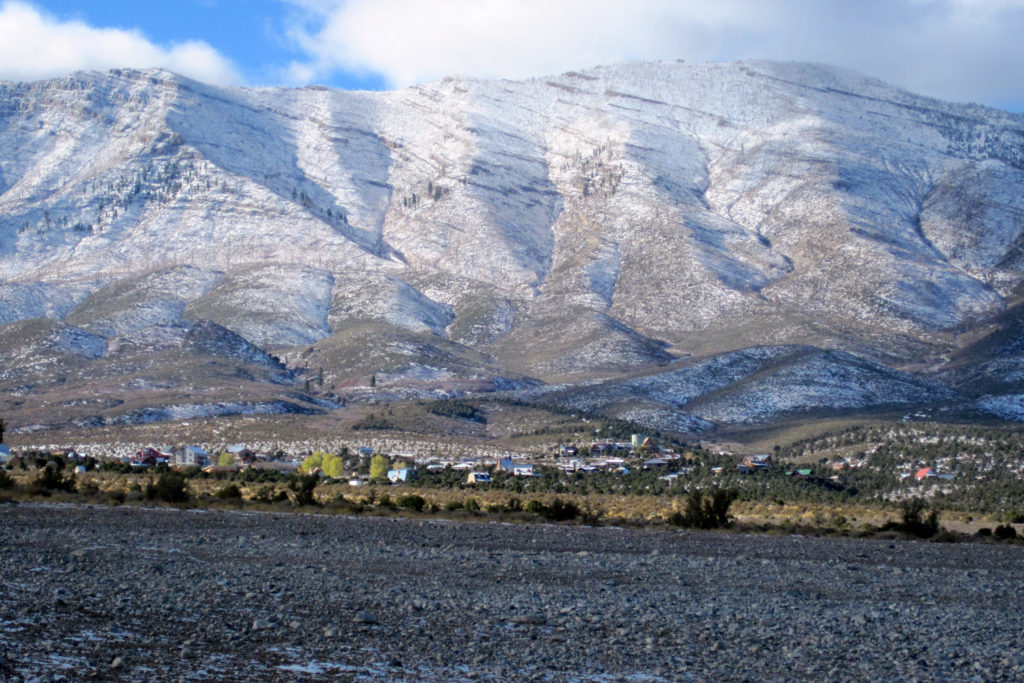 I arrived at about 6:45 AM with the temperature in the high thirties. Two bait fisherman were already there and having good success with worms. After my usual slow start I caught about ten little ones in about two hours. Largest being maybe 10.5 inches (normal average stocking length is about 9.5 inches in NDOW's urban pond program). Although, the healthier trout that survive the winter and make it to the spring can reach twelve inches or more.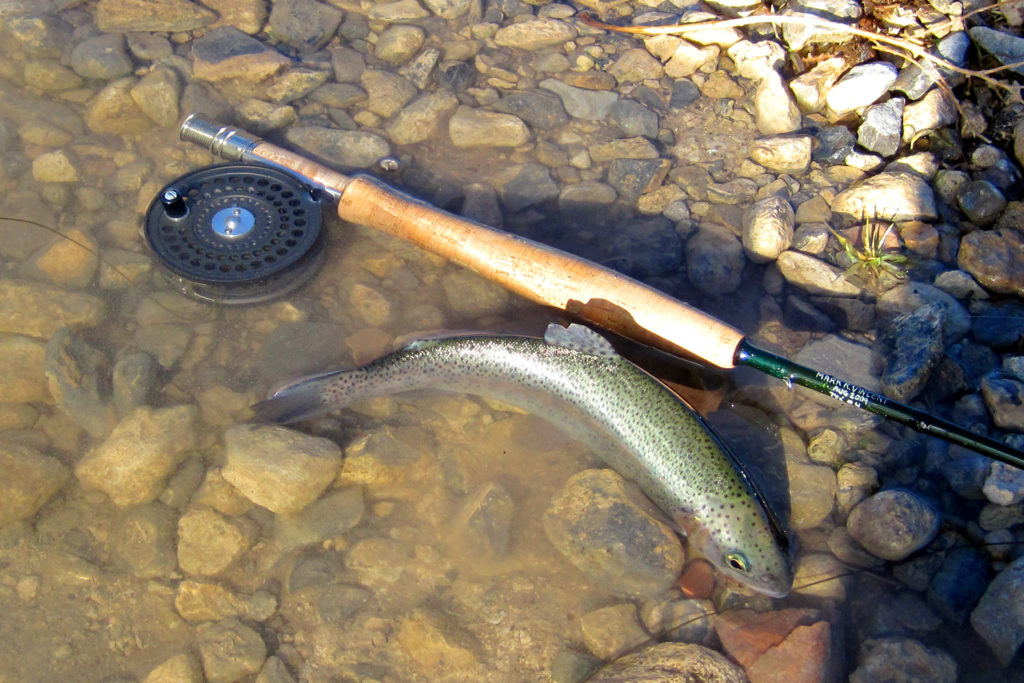 After the first hour a truck with five fishermen arrived. They were using spinning rods with flies, mostly green woolly buggers. These stocked trout are small, and if you want lots of action here you need to use a smaller fly. Using woolly buggers on Cold Creek will produce the feeling of "taps" when the trout strike, but more often than not they won't get the whole fly into their mouths, at least not past the hook point. I was slightly amused to hear all their talk about methods and results. And they did get some results with larger fish in the stocking pool, but had more than their share of missed strikes.
One amusing occurrence, which I suspect was driven by their trout hatchery upbringing, was that every time a cloud impeded the sun's early morning rays six or seven trout would immediately roll on the surface. As soon as the sun came back they stopped. On this outing practically every one of my strikes was from the depths of the pond (four to five feet down). None of eight of us fishing the pond ever got a strike while the trout were rolling on the surface, despite what one member of the five fishermen predicted. I believe this is because as recently stocked hatchery trout reared in concrete runs, they were seeking the solace and protection of the depths of the pond while acclimating to their new environs, and the shadows of the cloud cover triggered some learned hatchery response… at least that's my supposition. There where no "hatches" occurring on the pond.  Once accustomed to their new environment they will rise to dry flies fairly well, as my friend Mitch Kobler has often discovered.
Anyway, the trout are there and the fishing is fun. Enjoy the pictures.